Can I Take a Razor on my Carry-On?
By Denise Schoonhoven

; Updated June 08, 2017
Pack like a pro: packing razors (and more) in your carry-on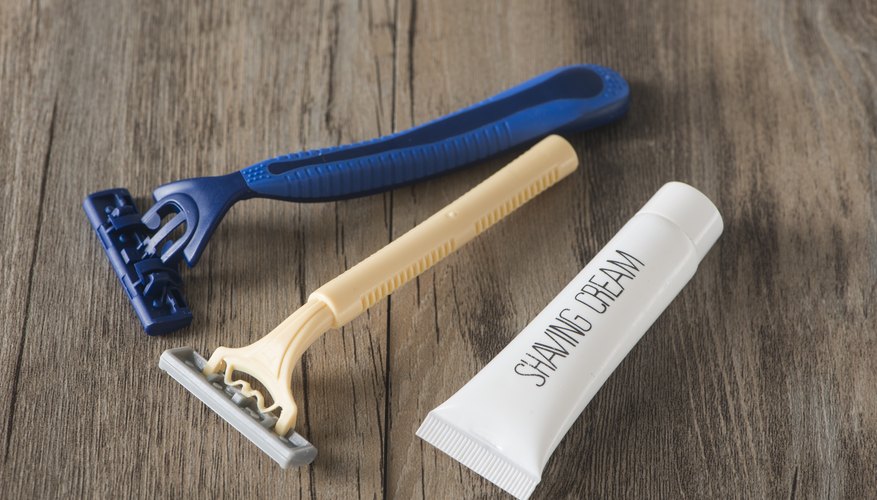 Yes, you can take certain kinds of shaving devices on the plane in your carry-on luggage. TSA rules are specific about which types of razors are allowed and which are not. You'll manage to look and feel great as you travel when you select the best shaving gear to take in your carry-on.
What's the handiest razor to pack in my carry-on?
Disposable razors are a handy, affordable, go-to solution for packing in your carry-on with toiletries you'll use on both short and long trips. The blades of disposable razors are an integral part of their design and so are not removable. Choose a fresh disposable razor that still has a sheath covering the razor head. That little piece of snap-on/snap-off plastic prevents injuries when TSA agents inspect your carry-on at the security checkpoint, and it is required if you pack disposable razors in your checked luggage. Make sure you tuck the razor-head cover in a side pocket where you can easily find it for use on the trip home. Or simply do what the razor name implies – dispose of it before you hop on your return flight.
What about packing a safety razor in my carry-on?
No, a safety razor with a removable blade in it won't fly. At least not in your carry-on bag. But if you love using your safety razor and you don't want to be without it on your trip, stash it in your checked luggage. It's even OK to carry the safety razor itself in your carry-on, but the blade must be taken out and put in your checked luggage. Whichever way you pack it, you'll be able to enjoy the close shave this type of device offers, even when you're far from home.
What if I prefer to bring my electric razor?
Electric shavers, beard trimmers and spare batteries for cordless grooming devices are allowed in your carry-on bag. Just be aware that these type of items will take up more space and be heavier than your average disposable razors, but that won't cause a problem with TSA rules or the airline. You do, however, need to ensure that the weight of your carry-on remains under the maximum allowed by the airline you're flying.
Is it OK to pack my shaving cream in the carry-on?
The TSA liquids rule, commonly known as the 3-1-1 Rule, limits the amount of shaving cream you can carry onto the plane. Only 3.4 ounces or a smaller size of foamy aerosol, cream or squeeze-out shaving gel is allowed. The container must fit in a single one-quart plastic bag, along with cosmetics, toiletries and all the other small, travel-size containers of liquid, gels, creams, pastes and aerosols you're carrying on board. If you want to bring along a full-size container of shaving cream, it must go in your checked luggage.