What is an Approved TSA Toothpaste Size?
By Denise Schoonhoven

; Updated June 08, 2017
Pack Smart With These Tips and Tricks About Toothpaste and More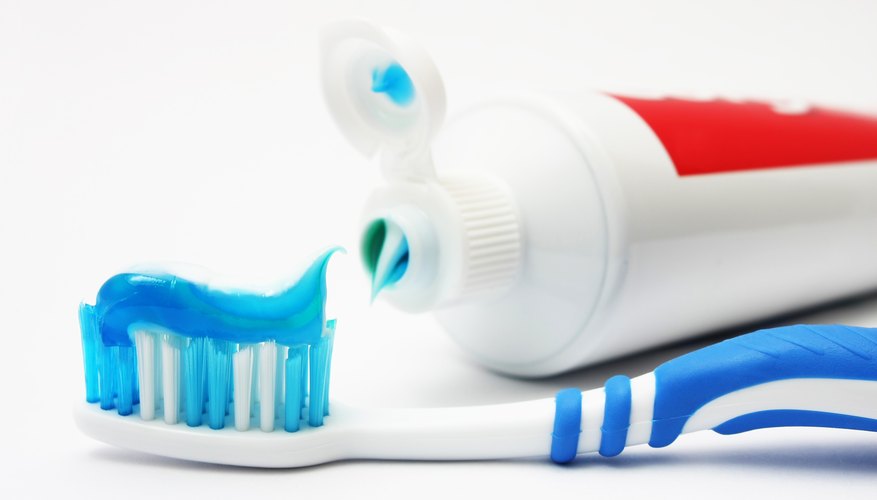 Brushing your teeth is one of the simplest tricks to freshen up after an airline flight. You'll feel like a million bucks after a quick stop in the restroom, a good brush of your teeth and any necessary adjustments to your makeup and hair. But before you grab the toothpaste tube out of your bathroom and stash it in your carry-on, check out the TSA liquids rule.
Also known as the 3-1-1 Rule, the federal regulation identifies just how much toothpaste you can put in your carry-on bag and how it must be packed. Pay attention. Follow the rule to prevent having a full toothpaste container tossed out at the security checkpoint because it doesn't comply. In that case, you would be left with the options of chewing gum or eating mints, instead of having sparkly clean teeth and fresh breath.
What does a liquids rule have to do with paste or gel for teeth brushing?
The TSA liquids rule covers any liquid, gel, paste, cream, lotion or aerosol you want to carry on the plane – not just purely liquid substances. The regulation is known as the 3-1-1 Rule, which tells you how much you can pack.
The maximum allowed for any single item is 3.4 ounces, or 100 milliliters. Because a standard toothpaste tube holds nearly twice that volume, you'll need to find an alternative, like a small, travel-size tube of toothpaste that measures less than the limit.
Also, 3-1-1 means you have to put your toothpaste and any other items covered by the rule in one quart-size, resealable plastic bag. And you're only allowed one bag. Packing a small toothpaste tube leaves more room in the bag for other cosmetic and toiletry necessities.
Are there restrictions on other oral care items?
Mouthwash, rinses and teeth whitening gels and solutions are all limited to 3.4 ounces or less. You can pack larger containers in your checked luggage.

Dental floss, electric toothbrushes, toothpicks and tooth powder for brushing are not subject to the liquids rule. You may put these items in your carry-on or in your checked luggage to save space in your carry-on.

Your liquids bag will be inspected by TSA officers at the airport security checkpoint. In preparation, make sure you verify that each of the items in your carry-on is sized according to the rule and that you don't mistakenly pack anything on the TSA's prohibited items list.
Whether you're rushing to a trade show at the Boston Convention Center, getting together with family or taking your sweetheart on a romantic weekend getaway to Charleston, S.C., you'll be most comfortable if you've properly packed the toothpaste and oral care items you need for a dazzling, confident smile.