Do you Need a Passport for Domestic Flights
By Leah Rendon

; Updated June 08, 2017
U.S. flights: do you need a passport?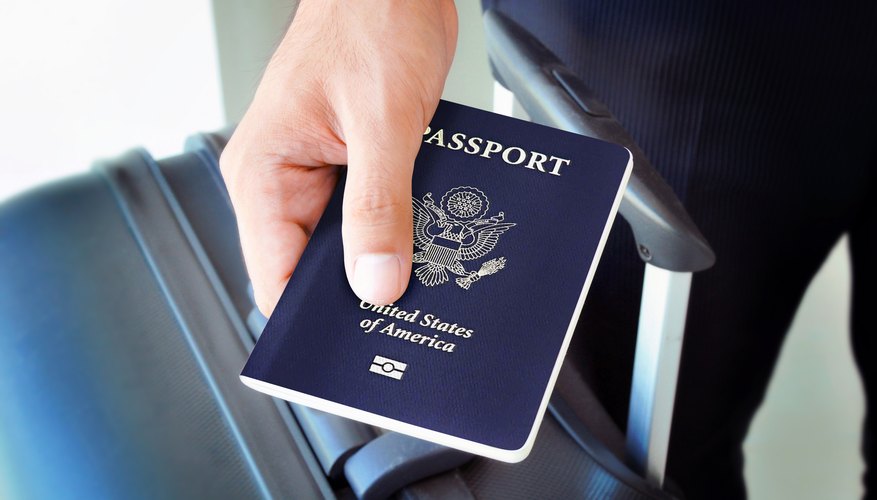 When we think of passports, we might associate them with trips to far off lands. However your passport is actually equal to your driver's license as an acceptable form of identification for airlines, even if you're flying only domestically. In fact, the Transportation Security Administration accepts a variety of sanctioned IDs. With ever-evolving laws regarding airline security, it's wise to know ahead of time exactly which IDs to have on hand for your travels.
Passports for U.S. travel
The REAL ID Act of 2005 changed the landscape of domestic air travel when it rewrote the federal guidelines regarding acceptable forms of identification at airport security check-ins. As a result of the act, states are required to issue Enhanced Driver's Licenses, or technologically-advanced ID cards with RFID chips equipped with biographic information. Effective January 2018, airline passengers with a driver's license issued by non-compliant states must provide TSA with another form of identification, such as a passport, even for domestic travel. Make certain you visit the TSA website to see if your state is compliant with the REAL ID Act before your day of travel.
Passports vs. driver's licenses
As long as your passport or state-issued driver's license is valid according to TSA's standards, you can use either form of ID for air travel within the United States. Consider the following, however:
A temporary driver's license is not an acceptable form of identification because it typically doesn't include a photo which is required by TSA.

Passports are valid for 10 years but it can take up to eight weeks to issue or renew a passport, so make certain yours is up-to-date prior to your vacation.
Whether you're using a passport or driver's license, make certain you allow yourself at least two hours before your domestic flight to get through security and the screening process.
IDs for domestic flights
Of course, not everyone has a passport or a state-issued driver's license or identification card. In that case, you can use another approved form of photo ID. Commonly used IDs at airport security check-in include the following:
U.S. passport cards

U.S. military IDs

Permanent resident cards

TSA-approved airline or airport-issued IDs

Foreign government-issued passports

U.S. citizenship and immigration services employment authorization cards

Federally recognized, tribal-issued photo IDs

As always, check ahead of time with TSA to verify your ID of choice is valid and accepted.
Flying without ID
Even if you don't have a valid ID, it may not necessarily spell the end of your trip. In such a situation, a TSA officer may ask you to fill out some paperwork and ask questions to confirm your identity. Keep in mind, however, that you may be subject to multiple rounds of screenings and interviews. If TSA cannot successfully verify your identity, you will not be allowed to board a flight until you return with proper identification.