How Early to Arrive at the Airport for Your Flight
By Leah Rendon

; Updated June 08, 2017
Expert flight tips for beginners and savvy travelers alike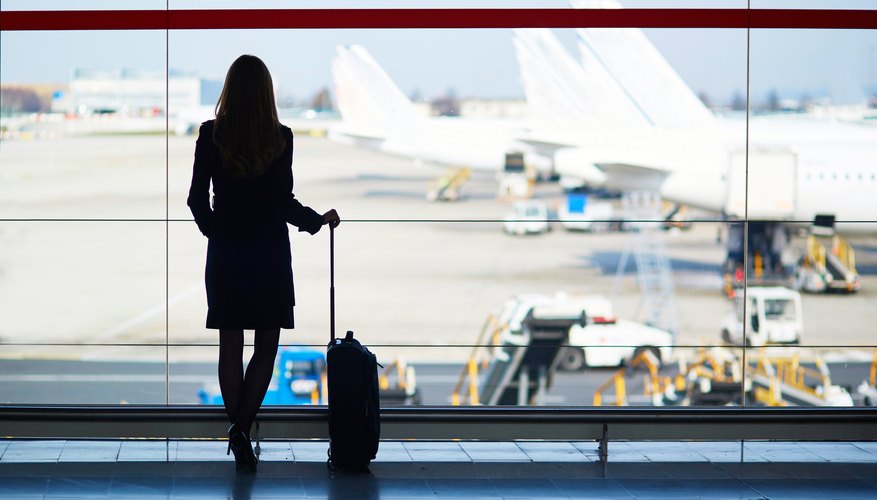 It's happened before. You arrive at the airport too early before your flight, and you're stuck inside a cramped airport lounge for hours. On the flip side, you arrive too late, and you're frantically running through airport terminals in a last-ditch effort to catch your flight. While weather and mechanical problems can cause unexpected delays on any given day at any airport, planning ahead for a variety of conditions and situations gives you the best chance at arriving for your flight at just the right time – with not too much time on your hands, but not too little to spare.
Q: What time should I arrive at the airport for domestic and international travel?
A: The general rule of thumb states you should arrive at the airport two hours before a domestic flight and three hours before an international flight. This should give you plenty of time for parking, traveling between terminals, checking in with the airline, printing your boarding pass and completing the security screening process. You can shave about 30 minutes off those times if you're not checking your bags or if you're flying out of a small regional airport. Remember to add an extra hour during holidays and peak travel seasons.
Q: What are the check-in times for checked luggage and gate arrivals?
A: Check-in times for luggage vary with each airline and airport. For instance, some airlines insist your bags must be checked at least one hour prior to takeoff. Airlines also have different policies regarding the time you must be at your gate prior to departure. Don't be surprised if you get bumped from your flight for missing either of these deadlines. You won't get any special favors or treatment either. TSA won't let you cut to the front of the security screening line just because you're running behind schedule.
Q: Will my flight depart if I've already checked in, but I'm not at the gate?
A: While you may be tempted to grab a drink or do some airport terminal shopping after you've checked in and completed the security screening process, don't stray too far from your gate as your departure time approaches. Your flight may absolutely leave without you even though you've already checked in. Always heed the boarding time announcements.
Q: What are some time-saving tips?
A: Cut your wait time in the security lines significantly by applying for the TSA Pre-Check program. Just fill out an online form, schedule an in-person interview at an enrollment center and complete a background check. Once you're approved and you've paid the fee, you'll be granted access to the special TSA Pre-Check line, which is shorter and moves at a faster pace than the regular security lines. You'll enjoy similar benefits if you're a first-class passenger or a member of a frequent flyer program. Save time at the airport by printing your boarding pass at home or downloading your pass to your phone. You can also speed up the process by checking in for your flight online and checking your bags at the airport curbside.