TSA Knitting Needles Rules
By Denise Schoonhoven

; Updated June 08, 2017
Needle crafters who fly: Can I bring my needle craft on the plane?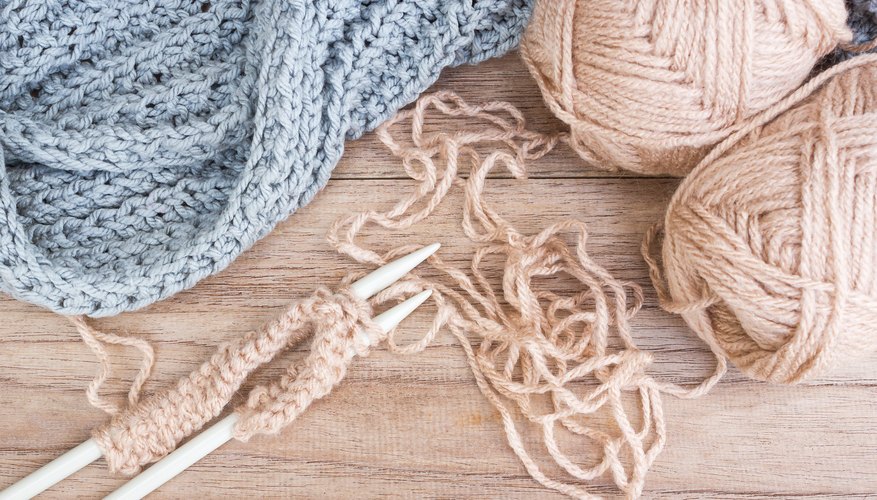 Knitters, you're in the clear if you want to finish a few more inches of that tricky cable stitch sweater while you're in flight. Knitting needles are allowed in carry-on luggage as well as in checked luggage. Crochet hooks are not prohibited, either. Your yarn can easily come along for the ride, but you must follow TSA rules for your knitting and crocheting tools, whether you're carrying them on board or placing them in checked baggage. With clever planning and packing, your luggage and your needle-craft work can safely pass through security screening.
Packing your project for carry-on luggage
Working on your knitting or crocheting project during a flight can be a relaxing stress-buster. You'll want to stick to smaller projects, though, as your carry-on luggage is limited by size, and you'll likely have toiletries and essential clothing items in the bag, too. Crocheting granny squares for an afghan or knitting the back section of a sweater is just about as big as you'll want to handle on board.
You do not have to put your knitting needles in a case for packing in a carry-on, but add point protectors to the needle tips. If possible, transfer your project to plastic round needles, which are flexible and safe, and they're typically the easiest to handle when you're working in the confined space of an airline seat. It's a good idea to place your project near the top of your bag in case you're asked to remove it at the TSA security checkpoint for visual inspection.
Small craft scissors in a case and fold-up scissors are generally allowed in your carry-on. The TSA does have the authority to remove and discard any items that may be deemed dangerous on a flight. Should there be extra precautions during certain flight times or when flying to specific areas, be aware that a chance exists that some items may be removed at security checkpoints. As a backup, make sure you have fingernail clippers packed with your toiletries to use for snipping yarn in a pinch.
Packing your knitting project for checked luggage
The TSA stipulates that knitting needles in checked luggage must be wrapped properly or in a sheath. If your travel includes a shopping spree in Portland or Minneapolis, or some other mecca of yarn and fiber arts, make sure you picked up a case for those new needles along with the skeins of colorful fiber.
If you don't have a case, place point protectors on the needle tips; then slip them into a large resealable plastic bag. Place the bag with the needles on top of your clothes in your luggage where it can be seen easily by any inspector who must open your luggage. You'll also need to slip your work in progress off the needles and onto a stitch holder to properly package the needles.
Although there is no similar wrapping/sheathing requirement for crochet hooks, it's wise to place them in a case or see-through bag in case of inspection.
Small scissors for snipping yarn are allowed in checked luggage. Like your knitting needles, the scissors must be wrapped or in a case.
Whether you are knitting or crocheting on your trip, don't forget to pack your pattern. It can fit in a side pocket of your luggage – where it's both secure and easily accessible.