How Much Does a Hawaii Trip Cost?
By Jessica Ozar

; Updated August 11, 2017
Don't end up paying an arm and a leg for paradise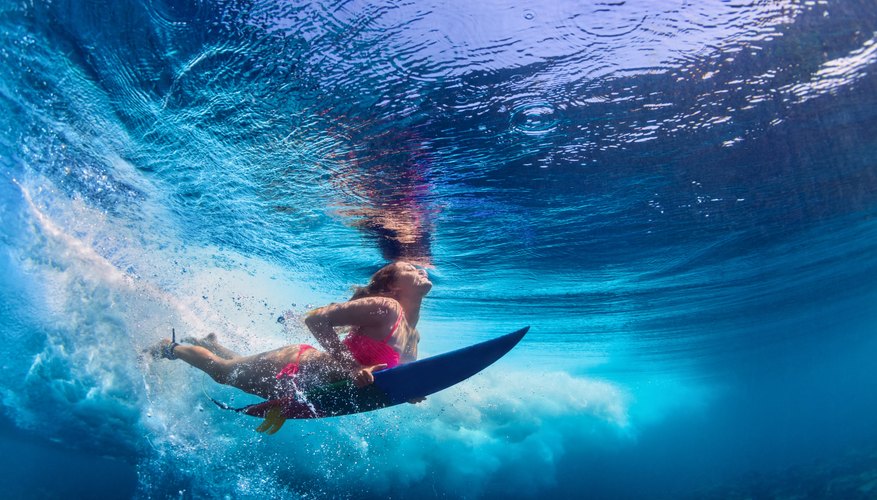 Hawaii is the birthplace of the hula dance and modern surfing. It's a great vacation spot for the young adventurer and couples looking for a romantic getaway. Hawaii is known to be an expensive destination, but follow these tips to reduce vacation costs.
What to know about visiting Hawaii
The 50th state is good to visit at any time of year since the average temperature is usually in the 70s and 80s. It tends to be drier between April and November and cooler between December and March.
Whale watchers will want to visit between January and early April, while surfers get the best waves between November and February. However, visit in the off season between April and June before hurricane season starts, to keep costs down.
Six islands make up Hawaii: Kauai, Oahu, Molokai, Lanai, Maui and Hawaii Island. Flying is the best way to get from island to island, and flights on Island Air range from $65 to $129 depending on ticketing class. The airline only allows one bag less than 16 pounds and one personal item per passenger, so pack lightly to take these flights. Hawaiian Air also flies between the islands, with flights from $120.
To avoid island-hopping transportation costs, there are many options in Oahu for both the adventurer and the beach bum. Stay in nearby Waikiki, which has a range of hotels from budget to luxury, to experience a lively nightlife. Travel to the north shore for a quieter vacation. Go off the beaten path by camping or booking a cabin at Malaekahana Beach Campground, where accommodations range from about $10 for tent camping to suites for under $120, or stay at the Courtyard Marriott for under $200 a night.
Hawaii vacation package deals
All-inclusive vacations can mean less stress for the traveler. These deals include accommodations, meals and often excursions and activities on the islands. Aloha Hawaiian Vacations offers a six-day, all-inclusive package in Waikiki Beach for $1,399 per adult, which includes flights and other transportation costs during the vacation, meals and excursions such as hikes, surfing or tours. Kalani is an all-inclusive resort on the island of Hawaii focusing on wellness, yoga and meditation. It offers organized retreats or independent stays. Rates start from $740 for a triple with a shared bath.
Flights
Allegiant Airlines flies direct from Las Vegas. Delta, American Airlines, United, Hawaiian Airlines, Alaska Airlines and Virgin America all fly nonstop from various cities on the West Coast. Check the airlines for your desired travel days, since prices vary. Flights are cheaper August through October, starting in the low $500s from Los Angeles. It's more expensive to go in May and June with flights starting in the high $600s.
Lodging
Accommodations range from hostels, like the Waikiki Beachside Hostel at around $35 a night, and vacation rentals found on sites like VRBO.com or AirBNB to luxury hotels like the Halekulani in Waikiki at around $530 a night. Traveling with friends and splitting a vacation rental is likely to be cheaper than booking a hotel. Look at options on every island to find the best rates.
Another way to book hotels is via travel rewards points and through credit card travel portals, where you will often get discounts. Chase Ultimate Rewards will give a 20 percent discount when travel is booked with points. Be mindful of resort fees that some hotels charge, even when booking on points.
Meals
Dining out doesn't have to break the bank. Casual restaurants like Marukame Udon and Ono Seafood in Waikiki offer meals for under $10. Some upscale restaurants with happy hours like Nico's at Pier 38 in Honolulu don't take reservations, so arrive early to avoid a wait.
Activities and Excursions
From hiking volcanoes to touring Pearl Harbor, there's an excursion for every traveler. Expect to pay $175 or more for a day trip to visit a volcano and waterfalls. Hotels offer deals to visitors, so check with the concierge before booking a tour online. Some free activities include hanging on the beach or taking a hike to Diamond Head Crater or Akaka Falls. National parks charge for parking, typically $5. Plan to arrive early to avoid the crowds and finish the hike before closing time, as parks close at 6 p.m. Parking and admission to Pearl Harbor Visitor Center is free, and it can easily take an entire day to see all the attractions there. Tickets are given on a first-come, first-served basis at 7 a.m. each day. Arrive early or make reservations online through the National Park Service.