Tips for Choosing Hard vs. Soft Luggage
By Danielle Fernandez

; Updated June 08, 2017
Hard vs. soft luggage: Your best travel style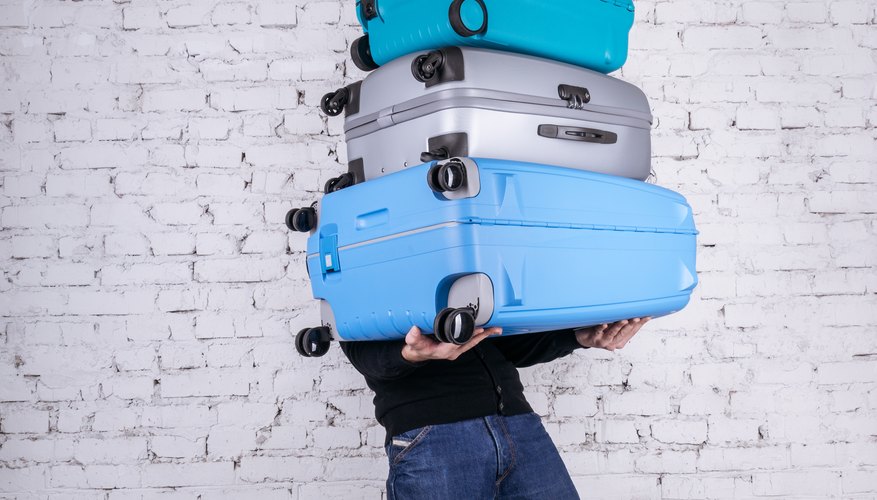 There's no way around it: A life of travel comes with baggage. If you're an infrequent traveler who takes a quick weekend jaunt, you might be just fine grabbing whatever duffel or rolling bag falls out of the closet first. Adventurers who embark on longer or more frequent trips, however, often find themselves weighed down by the wrong kind of luggage. When you're in the market for a new set, it's important to consider the kind of shell or case that will work best for your travel needs.
A soft spot for the soft-sided
When you take only a few trips a year and flexibility, easy storage and packing convenience are high on your list of demands, soft-sided luggage may be the better option. Synthetic fibers such as ballistic or CORDURA nylon make them durable enough to withstand plenty of wear and tear, and they're easily cleaned with standard fabric cleaners you probably already have. Expansion and external pockets will also make these better suited for a wider range of packing options. And if your typical packing strategy involves sitting on an over-crammed suitcase that weighs more than you, a soft-sided bag may give you a bit more stretch and weigh a few less pounds come check-in time.
The hard truth about hard-sided
On the other hand, if durability and protection are your primary decision-makers, hard-sided luggage will be the strongest and more durable option. Modern models are usually constructed from high-tech, strong materials such as ABS, polycarbonate and aluminum. Stain-resistant and waterproof, these models' rigid bodies protect fragile belongings and absorb impact from overzealous airport handlers. Higher-end models also tend to be much lighter in weight – in many cases, more so than even soft-case luggage, in fact. You'll also often find a 50/50 split opening (which allows you to pack both sides equally) as well as a wider range of patterns and solid colors from which to choose (which makes identification at baggage claim a little less stressful).
Just the factors, ma'am
According to a 2016 survey conducted by Consumer Reports, the two main factors that determine a traveler's satisfaction with his or her luggage are durability and wheelability. The first factor is obviously gauged by your packing style, how often you travel, and the conditions into which you venture. Wheels, however, can be a bit more of a challenge.
Most luggage on the market today comes with a set of wheels. Four-wheeled models typically glide effortlessly in 360 degrees, making them easy to maneuver in tight spaces like trains or airplane aisles. But they can be a bear when it comes to uneven surfaces like cobblestones and curbs. Further, if you find yourself at the top of an incline, you just might find your suitcase going rogue and rolling down to the bottom. The less ergonomic two-wheeled models, on the other hand, move only forward and backward, making them more difficult to maneuver in tight spaces. Since you pull instead of push them, though, they're nearly always the better option for traversing sidewalks and city streets.
When it comes to choosing your luggage, no clear winner exists. In the end, both hard- and soft-side luggage pieces are great options. The key is just in deciding what features are more important to your traveling style.
References