TSA International Flight Guidelines
By Leah Rendon

; Updated June 08, 2017
Expert advice to get you globetrotting faster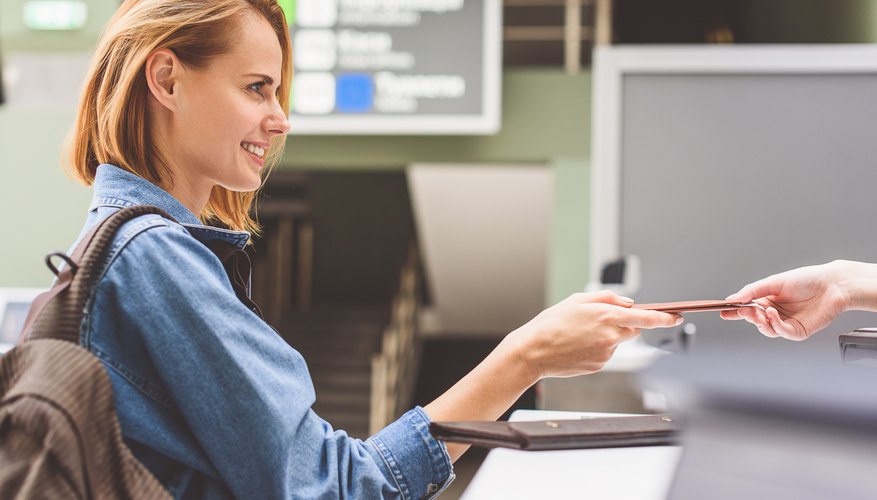 You've flown around the country more times than you can remember. Checking in online, packing your carry-on bag, getting through security seamlessly – you can complete these domestic travel tasks on autopilot. But the agency responsible for air travel security, the Transportation Security Administration, requires slightly different guidelines for international flights. Retain your travel pro status by knowing exactly what to expect from TSA and other government agencies before your next international getaway.
Carry-on bags for international flights
If you're traveling aboard an international flight, you must adhere to the same 3-1-1 rule as domestic passengers. The TSA rule states that all liquids, creams and gels found in your carry-on bag must be stored in 3.4-ounce containers, which, in turn, must all fit inside one 1-quart plastic, resealable bag. You can carry more than 3.4 ounces of duty-free liquids on board inbound international flights if the containers were:
Bought while traveling abroad

Packed in tamper-free, transparent bags

Purchased no earlier than 48 hours prior to your departure, with a receipt as proof

TSA Precheck for international flights
TSA Precheck is a program that allows you to move through airport security at a faster pace than the normal screening process. If you qualify, you can utilize the typically shorter TSA Precheck security screening lines, where you will not be required to remove your shoes, belt, light jacket or laptop from your carry-on. The application process includes a fee, background check, fingerprinting and an in-person interview. Check to see if your airline is one of the approved carriers allowed to grant TSA Precheck clearance for passengers boarding international flights.
U.S. Customs and Border Protection
Upon arriving back in the U.S., you will not be granted permission to leave the airport until you receive clearance from U.S. Customs and Border Protection. You must fill out the CBP Declaration Form 6059B, complete with a list of all the purchased items you brought back with you from your trip. You can print out the form online or get a copy from the crew during your flight. U.S. Customs and Border Protection agents conduct interviews inside the airport. They make the final determination as to whether you must pay a duty, or tax, on any of your goods. If you have to pay duty, the rates vary based on a variety of factors, such as the country from which they were purchased. Duty-free items typically include souvenir gifts, household products or purchases made at an airport's duty-free shop. Keep all of your receipts for your purchases together in your carry-on bag to streamline the process. The process concludes, or you've officially cleared customs, after the agent has reviewed your passport, and you've successfully answered all of their questions regarding your trip.
Global Entry
Global Entry is a program that lets you expedite the customs clearing process. Much like TSA Precheck, the program involves a fee, an in-person interview, fingerprinting and background check before clearance is granted. Global Entry allows you to clear customs via an automated kiosk, available at select airports. The machine will read your fingerprints, scan your passport and require you to complete an electronic customs declaration form.
Passengers approved for Global Entry are also eligible for TSA Precheck. Global Entry members receive a "known traveler number," which you can use to list yourself as a TSA Precheck passenger when booking your flights.