How to Handle TSA Complaints Graciously and Effectively
By Amy Curtis

; Updated June 08, 2017
How to deal with problems with TSA like a travel pro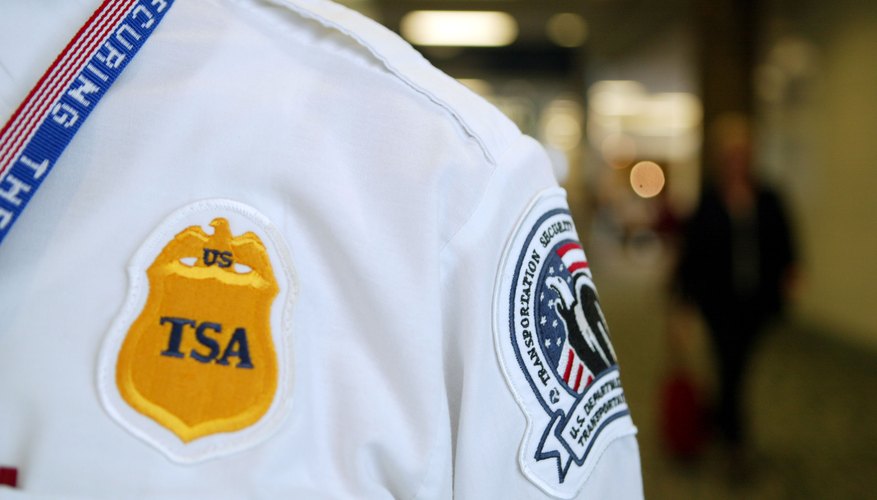 It's not uncommon for travelers to have complaints about the Transportation Security Administration, and that's to be expected. TSA agents deal with many people every day, and it would be remarkable if none of them made mistakes or upset any passengers. Some of the TSA regulations can seem invasive, and that makes people uncomfortable.
TSA customer service
The customer service department at the TSA was set up to deal with complaints from travelers. In order to do that efficiently, the department offers several ways to contact a customer service agent. There are email forms for complaints, compliments, security issues and requests for information. There's a phone number, too, with automated information anytime, and representatives who answer the line between 8 a.m. and 11 p.m. ET weekdays, and 9 a.m. to 8 p.m. on weekends and holidays.
TSA also answers questions via Facebook Messenger and Twitter. The agency's Twitter account is twitter.com/AskTSA, and the Facebook account is facebook.com/AskTSA. Note that the Facebook page is not open for questions or responses – all inquiries must be made through Messenger. When making a complaint, remember that the customer service representatives have difficult jobs. Even if your complaint is very upsetting, try to be civil and polite.
Tip
Need another reason to stay polite with TSA? An arrogant or hostile attitude could get a traveler labeled as high risk, which is a disqualifying factor for PreCheck approval.
There's a TSA app for that
Perhaps the easiest way to address TSA complaints or gather information is through the MyTSA app. Now available on iPhone and Android, the app allows travelers to:
request live assistance

check wait times at the airport, through crowd-sourced data from TSA security checkpoints

add TSA security checkpoint wait times for others

check delay information and current weather conditions

get answers about items that can be carried through checkpoints and onto airplanes

consult the TSA Guide on how to get through security checkpoints quickly

learn more about TSA PreCheck and which airports and airlines support it

Pat-downs
Perhaps the greatest source of complaints about the TSA comes from the pat-down procedures the agency employs. The bad news? It's probably about to get more invasive. The TSA is implementing new pat-down procedures that allow agents to use the front part of their hands in certain situations, instead of the backs of their hands, which is the rule with the old technique. Anyone can be subjected to a pat-down, even those who normally get expedited screening, like TSA PreCheck members.
The agency expects an increase in passenger complaints and has been briefing local law enforcement agencies to let them know what's coming. The pat-down procedure is used if an alarm goes off or as an alternative to advanced image technology screening. But it can also be part of random security screenings, which the TSA employs to remain unpredictable and keep security tight.
If going through a pat-down seems troublesome, there are a few things to keep in mind. First, the pat-down will always be performed by an agent of the same gender to make it less uncomfortable. The agent will talk throughout the process, explaining what's happening and why it's being done. A passenger has the right to request a private screening, and may choose a companion to be present during the screening. If there's a medical issue, the passenger should tell the TSA agent, and allowances will be made. Passengers also have the right to request a chair and to sit during the screening. If something about the pat-down is truly troubling, there's also the option of requesting a supervisor.
Something to consider
It may seem as though the TSA exists to make travel more difficult, but in truth, the agency's goal is to keep us safe. That's a goal we can all get behind, so make an effort to keep that in mind when passing through a checkpoint. Be patient when undergoing security screenings, and remember that a pleasant attitude goes a long way toward making security procedures less difficult. If something goes awry, stay calm. There are plenty of ways to file a complaint, and the TSA uses complaints and compliments to make improvements to their procedures.