TSA PreCheck for Military Personnel
By Amy Curtis

; Updated June 08, 2017
Military member travel tips and more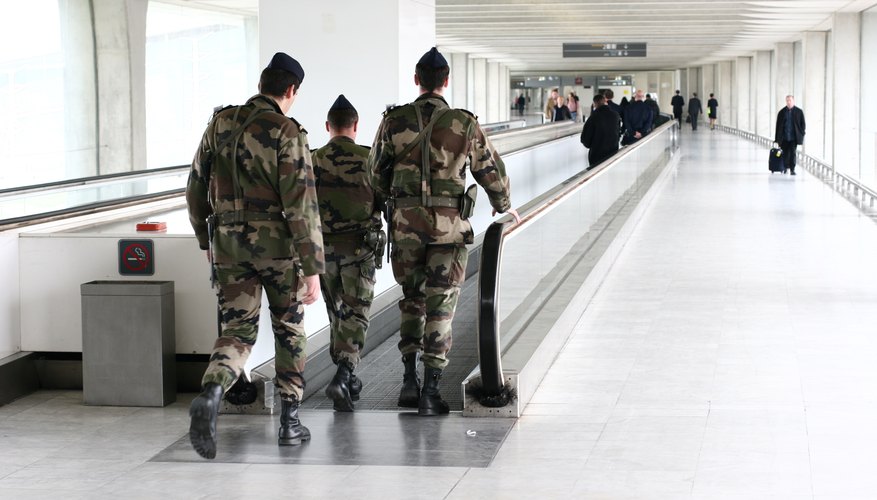 The TSA PreCheck program has made travel easier for millions of people through the option of expedited screening at TSA security lines. There's a background check involved for civilians, and often a wait of many months before approval. For those in the military, the process is much less complicated.
Military members are automatically enrolled, veterans must opt in
Whether you're flying on orders or traveling for personal time, active-duty members of the armed forces are automatically eligible for TSA PreCheck. You don't have to go through additional background checks or screening, because your DoD identification number works as your Known Traveler Number for the PreCheck program. You don't even have to be in uniform to take advantage of PreCheck benefits.
PreCheck is automatically available for those on active duty, the National Guard and the Reserves. Enrollment is also automatic for U.S. service academy students. Wounded warriors and DoD civilian employees must opt in to the program, but it's still offered at no charge. Veterans who do not qualify as Wounded Warriors must also opt in to the program, and as of publication, must pay the enrollment fee.
Tip
Family members under age 13 can go through expedited screening with an eligible parent. Family members aged 13 and up must either go through traditional TSA screening or apply for PreCheck for themselves.
What does expedited screening really mean?
With TSA PreCheck, you'll get through the security line more efficiently. You won't have to take off your shoes, belt or light jacket, and you can leave your laptop in your bag. You can also leave your liquids in your bag, as long as they're 3-1-1 compliant.
How does a member of the military get PreCheck?
If you're active duty military, there's absolutely nothing that needs to be done for you to enroll in the TSA PreCheck program: You don't even have to opt in. When you're making your reservations, simply enter your DoD id number into the "Known Traveler Number" field of your flight reservations. You can also update your Defense Travel System profile to include that number.
Tip
Your DoD id number is the 10-digit number found on the back of your Common Access Card. It is not the same as your Social Security number. If you need help finding your DoD number, look in your profile on the MilConnect website.