What is Considered a Carry-On
By Richard Corrigan

; Updated June 08, 2017
Baggage size matters: What is considered a carry-on?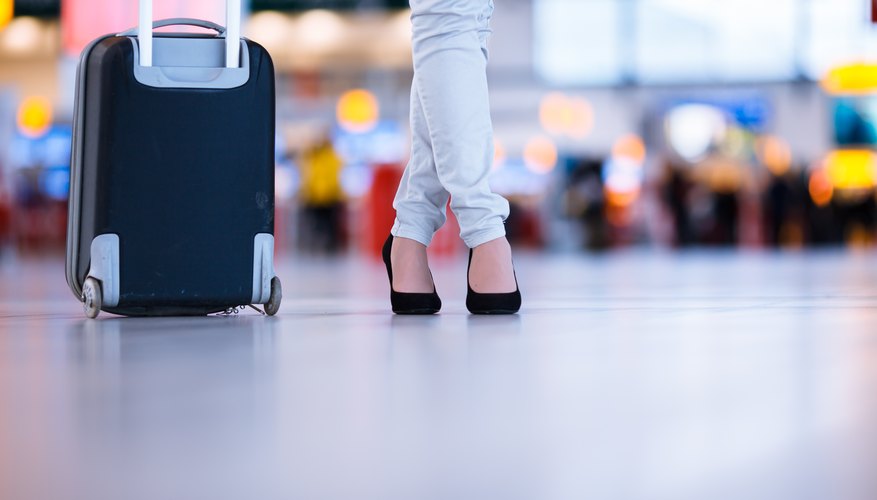 You can only bring so much with you on an airplane, and like all travelers, you want to get as much as possible out of your carry-on bags. So before you even start packing, it's important to understand how big your carry-on bag can be and how much you can put inside. Of course, it also doesn't hurt to know a few (completely legal) tricks that allow you to bring an extra item or two.
Carry-on sizes
With all the rules the Transportation Security Administration has regarding what you can and can't pack in your carry-on, it actually doesn't have any firm guidelines when it comes to how big your carry-on bag can be. That decision is left up to the individual airlines, and specific rules vary depending on who you're flying with. The maximum size is usually in the ballpark of 45 linear inches – the combined total of length, width and depth – but the specifics vary.
Weights and measures
Generally speaking, it doesn't matter how much your carry-on bag weighs, although if your bag is so heavy that you can't get it into the overhead bin without assistance, it's a safe bet that you'll be told you have to check it. Carry-on limits are usually based strictly on size, and the exact dimensions depend on the airline. United and American Airlines both have a carry-on limit of 9 by 14 by 22 inches, while Southwest Airlines restricts carry-on size to 10 by 16 by 24 inches. Be sure to check with your airline to be sure, and remember that the official dimensions of your bag include wheels and handles.
Personal items
Your carry-on bag isn't the only item you can take on the plane with you. Most airlines allow an additional personal item, which usually means a bag of smaller size, such as a purse, laptop bag, camera bag, briefcase or small backpack. Again, the exact size of this bag depends on the airline, so be sure to check. United Airlines allows a personal item up to 9 by 10 by 17 inches, while American Airlines allows it to be up to 8 by 14 by 18 inches. The general rule is that it has to be small enough to fit under the seat in front of you.
Extras
A few additional items are allowed on most flights and are not counted as either your carry-on bag or personal item. These include jackets and umbrellas, reading material, food and merchandise purchased at the airport, diaper bags, child safety seats and medical or mobility devices such as canes, crutches and collapsible wheelchairs. The numbers and types of additional items you can bring vary by airline.
A final precaution
Note that some airlines have restricted their basic or economy tickets to allow one personal item only. That means you can't bring a carry-on with you in the cabin; it must be checked in instead. Check your airline for its specific rules.