How to Set Up US Mail Forwarding
By A.J. Andrews

; Updated June 08, 2017
Extended travel plans: What to do with your mail while on vacation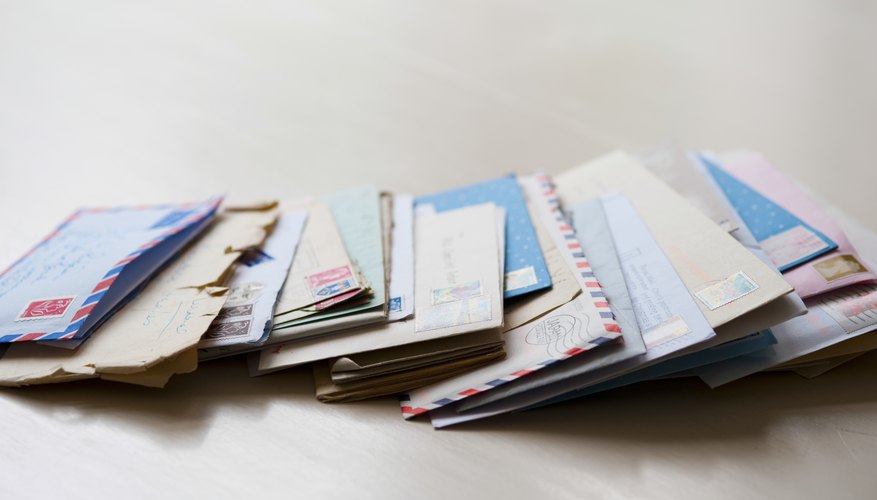 The days of filling out those peach-colored postcards every time you go on vacation have passed, thanks to USPS online and mail-forwarding services like US Global Mail. Now when you plan to vacay for two weeks to one year, simply navigate to the USPS site, enter your personal info and forwarding address and pay a $1 fee for identity verification. Long-term travelers and expats have options like US Global Mail and Viabox, which offer a host of mailing concierge services that do everything from providing physical U.S. addresses to filling out customs declarations.
USPS mail forwarding
USPS offers two mail forwarding services: Regular Forward Mail and Premium Forwarding Service. Regular Forward Mail sends your mail to a forwarded address piece by piece. You also get a welcome package with $750 worth of coupons for relocation-related services. If you're forwarding mail domestically, complete the Change of Address form online. If traveling or moving abroad, you must request a Mover's Guide and fill out an international COA at your local post office.
USPS Premium Forwarding Service performs the same service as Regular Forward Mail, but instead of sending your mail piece by piece, you receive it in one package once a week on Wednesdays. USPS Premium Forwarding Service is available for domestic U.S. addresses only and doesn't cover P.O. boxes.
Benefits of US Global Mail
US Global Mail makes life for expats and long-term travelers easier, especially when conducting business with companies that require a physical U.S. address, such as banks and international shipping companies like FedEx and UPS. If you live abroad and need to open a U.S. bank account online, you can use the permanent U.S. address provided by US Global Mail to open the account.
A US Global Mail account includes several benefits that effectively "allow you to be there when you're not there," including a personal shopper, mail consolidation, repackaging, forwarding and a secure, virtual online mailbox. US Global mail scans your mail and packages for viewing and, if requested, opens and scans the contents for you to view online anytime.
Benefits of Viabox and other package-forwarding services
Viabox specializes in consolidating and forwarding packages of items purchased from U.S. retailers and shipping them abroad and domestically. Like US Global Mail, Viabox provides you with a physical U.S. shipping address and, since all packages ship to their warehouse in Oregon, you don't pay state sales tax on your online purchases. Viabox also provides you with package images, free 180-day storage and an assisted purchase feature if a retailer won't accept a credit card issued by a foreign bank or if a retailer requires a credit card with an associated U.S. address.
You have several options for forwarding packages that provide services similar to Viabox, such as MyUS, Shipito, and ReShip, but with different benefits and at different price points. MyUs provides clients a Canadian shipping address for free to purchasers of a U.S. shipping address, and Shipito provides clients with addresses in Oregon, Nevada, California and Austria.
Cost for forwarding mail
Several factors come into play when using a mail- or package-forwarding company; services, benefits, ship-by-weight rates and other costs vary widely. Check out the basic membership costs of major mail-forwarding services to give you an idea of what to expect:
USPS Regular Mail Forward: $1 for two weeks to one year

USPS Premium Forwarding Services: $19.35 per week of service from 15 days to one year

US Global Mail: $10 per month for individuals and $15 per month for families plus shipping costs

Viabox: No membership fee; charges vary by package weight