How do Airline Miles Work
By Tim Zimmer

; Updated June 08, 2017
Frequent flyer programs and points: Can I actually travel for free?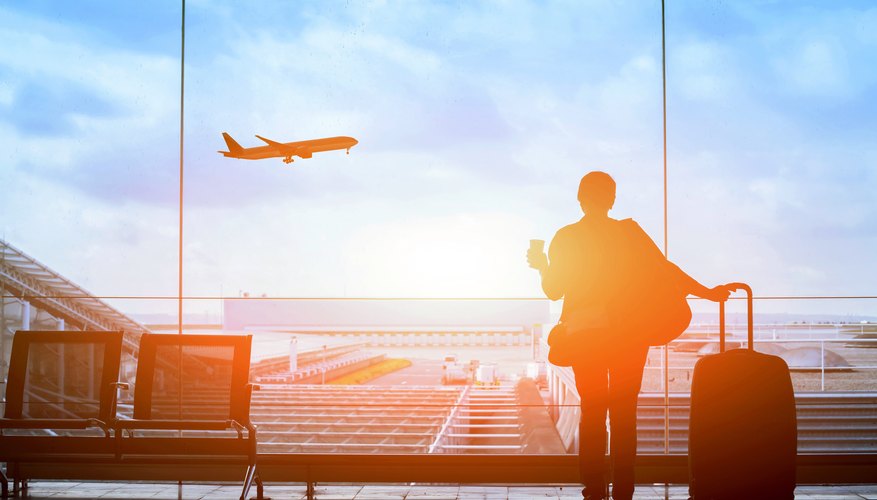 Frequent flyer programs operate by awarding loyal customers with points or miles in exchange for their patronage. Customers in return can redeem points or miles they've accrued toward travel and lodging purchases. This win-win scenario then begs the question: Can I actually travel for free?
Frequent flyer miles and points
Before we discuss complimentary flights, let's brush up on the basics. Frequent flyer programs have been around since the 1980s and continue to serve as a customer loyalty program for frequent flyers. In exchange for your patronage, airlines can either award you miles or points to be used towards future travel purchases (such as flights, hotels, rental cars, etc.). Traditionally, airlines conferred miles or points based on how many miles you flew. However, airlines have more recently switched to revenue-based models in which the amount you pay for your ticket – as opposed to how many miles you fly – determines how many miles or points you earn. The more expensive your flight, the greater the reward.
Credit card miles
Similar to frequent flyer programs, airline credit cards help you rack up rewards through everyday purchases. More often than not, these types of credit cards come with bonus miles for signing up that can be combined with frequent flyer miles and cashed in for travel rewards . The more you spend on everyday purchases – such as dining out and filling up on gas – the more reward miles you earn and can redeem. However, keep in mind that these types of credit cards have higher interest rates and are more selective than other credit cards. Typically, you'll need to have good to excellent credit before getting approved.
So, can I travel for free?
Mileage Programs:
The amount of miles or points you accrue depends on how often you fly. If you're a light traveler, you might be able to snag a free flight by taking advantage of an airline credit card's sign-up bonus. For instance, some of the more generous airline credit cards offer one-time bonuses of 40,000 to 50,000 miles or points. If approved, you can cash in on these types of sign-up bonuses for a complimentary flight. However, make sure to do your homework before applying – many times these types of cards have annual fees and sky-high interest rates, so you might end up paying for the same miles three times over if you're behind on your payments. In addition, you'll be beholden to the reward miles of a particular airline, so choose your airline and credit card wisely.
Frequent Flyer Programs:
Frequent flyer programs work in a similar fashion. Once you rack up enough miles on a particular airline, you can redeem them to either subsidize a ticket or pay for it in full. However, you'll need to fly considerable miles before even considering buying a ticket and traveling for free.
For instance, let's say earning 20,000 miles buys you a one-way trip to one of the 48 contiguous U.S. states (an award that one airline offers). If that same airline awards you five miles per dollar, you'll end up needing to spend $4,000 before earning a complimentary one-way trip (and $8,000 for round-trip). As a result, earning a free flight is possible, but you'll need to fork over thousands of dollars beforehand.
The best shot you have in traveling for free is to combine your airline credit card miles with the miles you've flown in your airline's frequent flyer program. Then you can sit back, relax, and enjoy your complimentary flight.