TSA Requirements for Minors
By Leah Rendon

; Updated June 08, 2017
All you need to know about flying with minors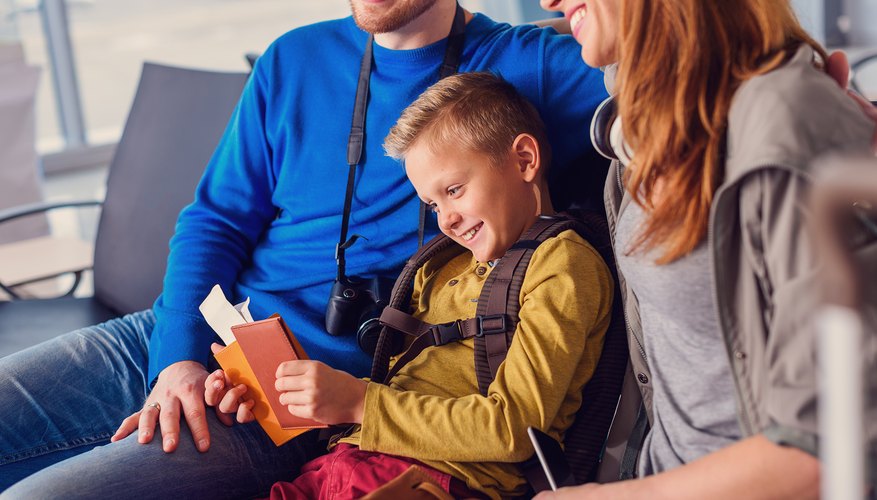 Although rewarding and fulfilling on many levels, travel also offers its fair share of mishaps and missteps, leaving even the most seasoned vacationer tired and frustrated. Add children to the mix, and you could be looking at an even more trying experience if your trip doesn't go as planned. Find out all you need to know about the Transportation Security Administration's rules on flying with kids to avoid undue stress.
Q: Do kids need IDs to fly?
A: Kids 18 and younger do not need an IDs to fly domestically. Passengers in that age range simply need a boarding pass. Children age two and under fly free on most airlines. Between the ages of two and 11, they are eligible for discounted child fare from a select few airlines. You may have to provide a birth certificate or passport, however, to confirm your child's age to an airline. While passengers two and younger can sit on an adult's lap during the flight, if you want your kids to have their own seat, you must purchase a ticket for them.
Q: What kind of travel documentation do kids need for domestic and international flights?
A: IDs are not needed for minors on domestic flights, but they are required for international travel. Children flying internationally with just one parent must have a notarized letter from the other parent indicating consent to travel or, lacking that, a copy of a court order showing sole custody. If a child is traveling with a guardian, that person should have a note from both parents providing consent, or a court order indicating full guardianship and authority to take the child out of the country. The child's birth certificate can help alleviate confusion, particularly if the parent's surnames are different from the minor's.
Q: How do children obtain passports?
A: Kids 16 and younger must submit their application in person at a passport acceptance facility while accompanied by their parent or guardian. They must provide proof of U.S. citizenship and a photo for their passport. Parents and guardians must produce valid IDs and official paperwork, such as a birth certificate, adoption papers or court documents that detail their legal custodial relationship to the minor. If only one parent is present, that parent must show a notarized note from the other parent confirming consent to obtain the passport.
Q: Can minors fly unaccompanied by an adult?
A: While policies vary by individual airline, most carriers will not allow kids five and younger to fly alone under any circumstance. Certain carriers will only allow kids between the ages of five and seven to fly alone on direct flights. Even when permitted to travel without an adult, most airlines require kids between the ages of six and 14 to fly with the assistance of an airline employee. Typically, minors 15 and older can fly without the guidance of an airline chaperone.
Q: What are the procedures for kids flying alone?
A: At the airport check-in counter, you'll have to fill out paperwork, including providing contact information for the minor's designated guardian in the destination city. Most airlines offer gate passes for parents and guardians so they can escort the child directly to the departure gate. Children are sometimes given a badge or lanyard indicating they are an unaccompanied minor. Once they arrive at their destination, the minor is escorted off the plane by a member of the flight crew. A staff member will then wait until the approved guardian picks up the child.
Q: How are kids screened for security?
A: Children 12 and under do not have to remove their jackets or shoes, but their carry-on items must go through the X-ray machine. Children should walk through the metal detector alone, but infants or small children who can't walk must be carried. Your child cannot go through the metal detector in a car seat, stroller or any type of carrier.