Can you Ride the Amtrak Cross Country?
By Fred Decker

; Updated June 08, 2017
Riding the rails: Amtrak cross-country travel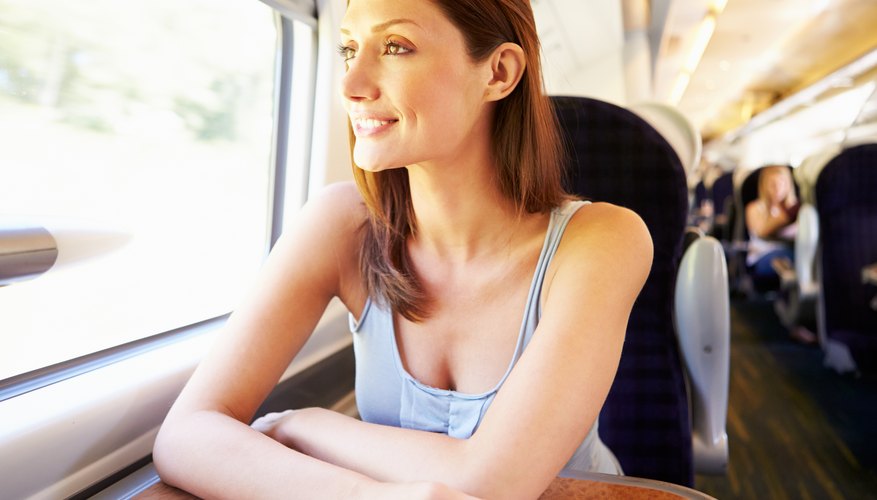 Cross-country travel always means walking a fine line between cost, efficiency and actual enjoyment of the trip. Flying is fast and convenient, but everything looks pretty much the same from 30,000 feet. Driving gives you flexibility and a peerless view of the countryside going by, but it's tedious for the driver, and you certainly can't stand up and walk around. Crossing the country in an Amtrak train might just be the best option available: It's leisurely and comfortable, and it gives ample opportunity to see the sights.
Coast to coast
If you plan to travel the whole 3,400 miles cross country from coast to coast – the actual mileage varies by route – most routes will take you through Chicago. You can get to the Windy City from New York on the Cardinal line; from Boston or New York on the Lake Shore Limited; from Washington, D.C., on the Capitol Limited; or from New Orleans on its namesake train, the fabled City of New Orleans. From Chicago you can choose the Empire Builder north to Seattle and Portland, Ore.; the California Zephyr to San Francisco; the Southwest Chief through Albuquerque to Los Angeles; or the Texas Eagle through Dallas and Tucson on the way to Los Angeles. If you prefer a southern route the whole way – a plus in wintertime – you can choose the Sunset Limited from New Orleans to Los Angeles by way of San Antonio.
Getting a rail pass
The straightforward way to book your trip is with one ticket to Chicago and a second from there to your destination, but that's not necessarily your best option. Doing the whole trip in one unbroken stretch turns it into a marathon and takes away from the "see the country" side of traveling. If you're not pressed for time, it's usually better to purchase a USA Rail Pass. This lets you break up your trip into manageable pieces, spread out over 15, 30 or 45 days, depending on the pass you buy. The pass entitles you to an economy ticket, but you can purchase upgrades on many of the trains by paying the appropriate surcharge.
Check out those legs
Buying a rail pass gives you the flexibility to get on and off the train along the way to take in the sights, visit relatives or just have a break from travel, but you can't simply hop on and off as the whim strikes you. You'll still need to pick up an actual ticket for each leg or "segment" of the trip, and quantities for pass holders are limited. Unless you're prepared to take your chances on waiting for the next train, Amtrak suggests booking each segment in advance. The rail pass isn't intended for commuters; you can take a maximum of only four one-way segments between the same two destinations before your pass expires. There are route journey guides for each train on the company's site to help you plan your stops for maximum enjoyment.
Think seriously about upgrades
Even the regular economy seating on an Amtrak train is substantially more comfortable than airline seats, with relatively liberal quantities of leg room and elbow room. They're rather like a less-plush version of the recliner in your living room, in fact. Spending the four nights of a cross-country trip in one can get old in a hurry, though, so upgrading to a sleeper fare can be well worth the extra cash. It can add hundreds to your fare, but sleeper service includes your meals, so it's not as much of a difference as you might think. You'll be much more inclined to enjoy the trip after a decent night's sleep in a real bed, and sleepers often include a private bathroom with toilet and shower as well. On a multiday trip, that's priceless.
Regional excursions
If traveling all the way across the country by rail doesn't fit your schedule or your budget, you can get a feel for rail travel by taking advantage of Amtrak's regional rail tours or its themed vacation packages. They're mostly just for a night or two, giving you the opportunity to introduce yourself – or your kids – to local history, landmarks and the most impressive scenery to be found in your corner of the country.