TSA Rules on Laptops
By Leah Rendon

; Updated June 08, 2017
What to expect from a TSA laptop check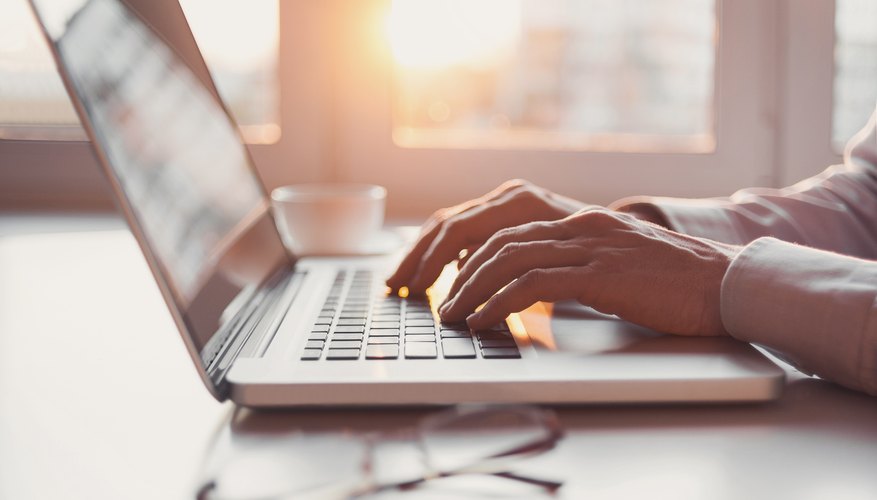 While travel often provides a sense of freedom, the experience isn't without its hurdles. So many parts of your vacation, from border crossings to boarding an airplane, seem to require intensive security screenings. In airports across the country, the Transportation Security Administration even views an object as ordinary as your laptop as a potential weapon. As a result, the TSA has adopted strict rules for flying with your laptop in tow. Know what to expect for your portable electronic device, whether you check it or carry it on board, before you arrive at the airport.
Carry-on vs. checked laptops
Your laptop must be screened for tampering by TSA, whether it's stored in your carry-on or checked bags. If your laptop is in your carry-on, you'll have to remove the device from its bag and place it in a bin before sending it through the X-ray scanner at the security checkpoint. Full-size video game consoles, DVD players and video cameras must be scanned as well, but small electronic items, including smartphones, tablets and hand-held video games, can stay in your carry-on bag during the scanning.
Airlines highly recommend packing your laptop in your carry-on bag, so the fragile device won't get damaged in transit. If you insist upon checking in your laptop, make sure you protect it with security features, such as a password or fingerprint lock, to protect it from potential hackers.
Checkpoint-friendly laptop bags
TSA encourages checkpoint-friendly bags for carry-on laptops. These bags, when packed correctly, provide unobstructed views of the laptop during the X-ray screening process. If the bag meets the proper requirements, TSA will not require you to remove your laptop from its bag. Butterfly and tri-fold bags are typically considered checkpoint friendly. To qualify as checkpoint friendly, your laptop bag should have:
A designated laptop-only section that can lay flat on the X-ray conveyor belt

No metal snaps, zippers, buckles, pockets, thick dividers, emblems or seals in or around the laptop-only section

Nothing (including cords, DVDs or CDs) in the laptop-only section

Laptop-only sleeves can offer clear X-ray images and protect your laptop from getting scratched or damaged during the screening process.
Airline rules regarding onboard computers
Carry-on laptops must fit in the airplane's overhead bin or underneath your seat. Rules for in-flight use of electronic devices vary according to each airline. Most airlines require you to turn off your laptop once the aircraft's doors close, but you can usually turn it back on after the plane reaches cruising altitude. You must shut down your device completely when your plane begins its descent. Heed all warnings and announcements from flight attendants regarding the use of electronic devices. Refusing to do so could result in serious disciplinary action.
Laptop bans
In March 2017, the U.S. announced a ban on carry-on devices larger than a smartphone, including laptops, from flights out of eight different Middle Eastern countries. Qualifying devices from these locations must be checked with your luggage.