How Long is a TSA PreCheck Good For?
By Amy Curtis

; Updated June 08, 2017
How to be a savvy traveler with TSA PreCheck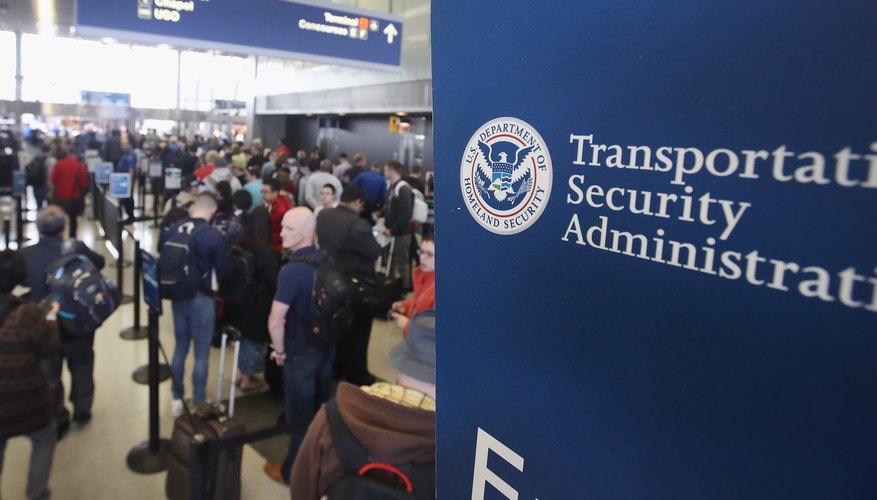 Few things are as annoying as the dreaded TSA security line when traveling. That's why millions of people jumped at the chance to join the PreCheck program when TSA introduced it in 2011. It can take up to five months just to get an interview, and a few more months for approval, but if you're a frequent traveler, it may be worth the wait.
Global Entry or PreCheck?
Both the TSA PreCheck and the TSA Global Entry program offer a five-year membership for one flat rate. With both programs, you get the privilege of zipping through security without removing your shoes, laptops, liquids, belt or light jacket. You don't have to endure a body scan or pat-down, and you get to keep your belongings with you instead of putting them on the conveyor belt. Here are the differences:
Global Entry costs a little more. While TSA PreCheck costs $85, Global Entry is $100. If you travel internationally, the perks are worth the extra $15. Note that these fees are non-refundable, so if you're not approved, you lose the money.

Global Entry provides expedited Customs screening. When re-entering the United States from abroad, just head for a Global Entry kiosk. With a swipe of your passport, a fingerprint scan and some responses to questions, you'll receive a customs receipt and get to skip the Customs line. You can also declare any goods while you're at the kiosk.
Global Entry requires an interview. You have to visit an enrollment center with both programs, but only a Global Entry application entails a face-to-face interview. You'll also need a passport for Global Entry, though you don't need one for PreCheck.
Neither program works with every airport or every carrier. When you book a flight, make sure to pick a participating airport and an airline enrolled in the program. It's also important to make sure your flight is scheduled during non-restricted hours if you're using PreCheck. With Global Entry, you can get expedited screenings 100 percent of the time at a qualified airport.

Application and Cost
Once you've decided which program is right for you, it's time to apply. If you're a U.S. citizen, U.S. national or permanent resident, and you haven't been convicted of any disqualifying offenses, you can pay the application fee, provide pertinent information and visit an enrollment center. The application requires a background check. To determine your eligibility, TSA uses your fingerprints and personal information to check law enforcement, immigration and intelligence databases, the government watch list and the Center for Disease Control. The list of disqualifying offenses is rather long, so if you have been convicted of a crime or are under suspicion of one, it's a good idea to check it before you apply. Issues include a wide range of offenses from identity fraud to murder to arson to terrorism.
Tip
Pre-enrolling online and making an appointment can save time and keep you out of a long line.
If the TSA approves you, you'll be assigned a Known Traveler Number (KTN) which you'll need to enter each time you make a reservation with a participating airline. You can actually add it to your frequent flier profile and apply it to flights you've already booked, as well.