What Does an Emergency Passport Mean in the U.S.?
By Kathy Adams

; Updated June 08, 2017
These tips remove some of the stress from getting your emergency passport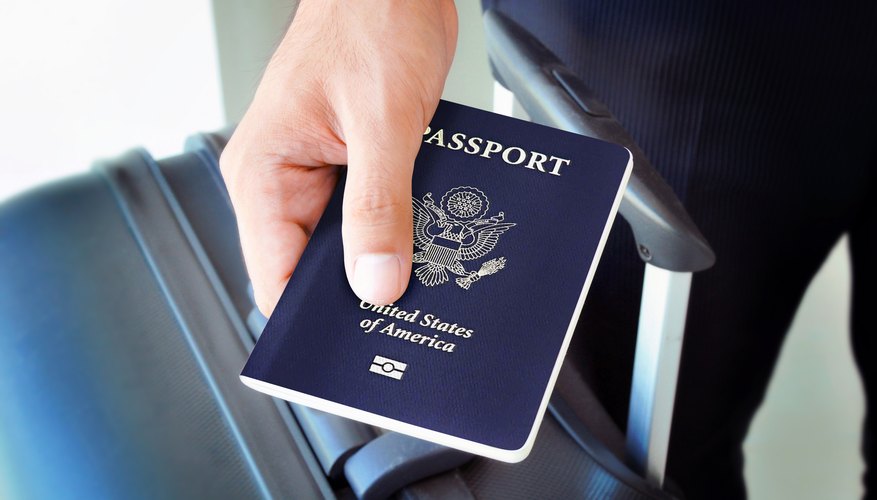 Acquiring an emergency passport for last-minute international travel doesn't have to be a difficult, stressful situation. Whether you're applying for a first-time passport or renewing one that has expired, prepare for your visit to a passport agency to ensure the process goes as smoothly and quickly as possible.
What's an emergency passport?
In the U. S., the term "emergency passport" refers to the situation where a family emergency requires you to travel outside of the country within three business days, or 72 hours. The U.S. Department of State defines such emergencies as serious illnesses, injuries or deaths within the traveler's immediate family, requiring speedy travel to the family member's location beyond the United States.
How fast can you get a U.S. passport?
In an emergency situation, you can receive your passport in 24 hours or even less. The fastest legitimate passport agencies are regional passport agencies, which are official passport centers, not third-party entities. The downside is that these do not exist in every state. If you don't live within a short distance of a passport agency, call the National Passport Information Center at 877-487-2778 on weekdays 8 a.m to 10 p.m. EST and on Saturdays 10 a.m. to 3 p.m. On Sundays or after 10 p.m., call at 202-647-4000.
Emergency passport costs
An emergency passport adds a $60 expedited service fee to your regular passport purchase fees. If this is a first-time passport, expect to pay $135, plus the expedited service fee. A passport renewal costs $110. A passport for a traveler under 16 years of age costs $105, whether for a new passport or a renewal, and the child must be present at the agency to apply for a passport.
An optional overnight delivery fee of $15.45 ensures that your new passport will be mailed to you as soon as it is processed. Before paying the fee, ask the agency representative when your passport will be ready and whether you can wait or pick it up in person. In some cases, the passport will be ready later the same day.
How to apply for an emergency passport
Apply for an emergency passport by calling the National Passport Information Center to set up an appointment at your nearest regional facility or to make alternative arrangements if you don't live close enough to visit one right away. Some regional facilities also accept walk-ins, but it is still better to call first to make sure. Choose the earliest available time slot to increase your chances of receiving the passport the same day.
Gather pertinent documents, such as proof of U. S. citizenship like a state-issued birth certificate. You'll also need photo identification and proof of the travel emergency. A travel itinerary helps prove your travel needs. If you're applying for an emergency passport for a child, you'll also need proof of the relationship between you and the child. Two passport photos that are two inches square are required for all passports. These color photographs can be obtained at many drugstore chains without an appointment.
When you visit the passport agency, you'll also need a filled-out version of form DS-11, available at the passport office or online. This form details everything you'll need to apply for the passport and serves as a handy checklist. It's best to fill it out ahead of your visit to save time.
All passport fees must be paid at the time of application. Agencies accept cash, credit and debit cards, money orders or checks.