The 411 on U.S. Passport Renewal
By Jodi "Jato" Thornton

; Updated November 10, 2017
All about passport renewal in one place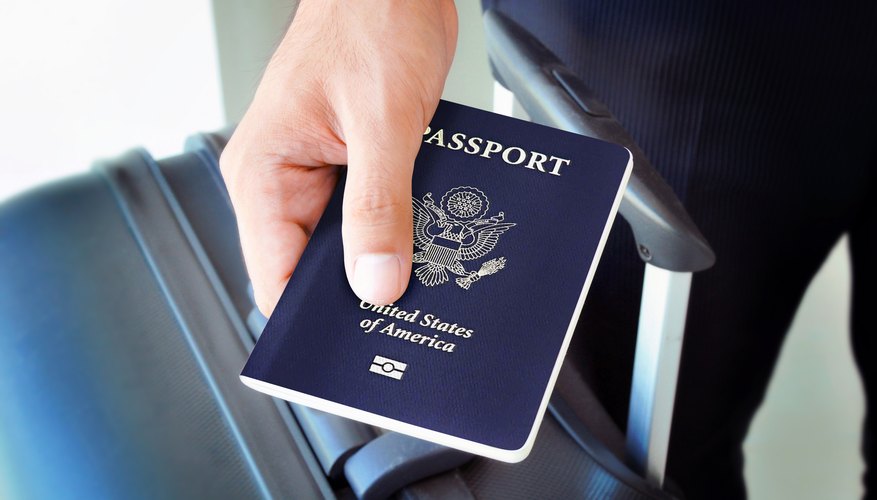 If you've noticed you no longer look like your passport photo, it may be time to renew. Your passport is valid for 10 years providing you were 16 years or older when the U.S. State Department issued it. But don't wait until the last minute: Some countries require that your passport is valid for at least six months after your trip's end date. Here's what you need to know to make the renewal process flow smoothly.
Get the ball rolling
If you remember long wait times sitting in the local passport office, take heart. You'll most likely renew your passport by mail. Start by going online to fill out your passport renewal application, Form DS-82, or download a form to fill out. You'll find everything you need at the U.S. Department of State's renewal link. Once you've filled out your form, mail your application and supporting items via a trackable delivery method. Your package must contain the following items:
Form DS-82

Your old passport book and/or card
You'll receive them back in the mail, but they usually come in a separate delivery from your renewed passport.
Name change documents
Include a certified copy of any legal name changes, such as if you've married, divorced or decided to legally change over to your awesome rock 'n' roll stage name.
Photo
Include a 2-by-2-inch photo that meets the same requirements as your original passport photo. It must be stapled to your application with vertical staples on the outer edge of each corner.
Fees
Tip
If you're planning to travel a lot during the next decade, request a larger 52-page passport book. Just check the "52 page" box at the top of the renewal form.
Here's when you need to go in person
The State Department only accepts DS-82 renewal forms through the mail; however, there are times when you must go back to the passport office in person. In those instances, fill out Form DS-11 instead and move through the process as though it's your first time getting a passport. Plan to go in person under these circumstances:
If you were younger than 16 when the U.S. State Department issued your passport
If your passport has expired and it's been more than 15 years since its last issue
If you're renewing from outside the United States. Visit the website of the U.S. Embassy or U.S. Consulate nearest you for specific instructions on renewing outside the U.S.
Tip
If you're renewing from Canada, you can still renew by mail. Send the form to the address listed on the form and include a check or money order payable in U.S. dollars drawn on a U.S. bank or other U.S. financial institution.
Determining the fee
The fee you'll include with your renewal packet depends on whether you want a passport book, card or both. You can pay by personal check or money order.
Passport Book ‒ $110

Passport Card ‒ $30

Passport Book & Card ‒ $140

Getting your passport faster
Typical renewal service takes six to eight weeks. If you need it before six weeks, you can expedite your renewal by mail. Write "EXPEDITE" on the outside of the envelope. Include a $60 expedite fee in addition to your normal passport renewal fee. If you're renewing for more than one person, you must include the $60 fee for each.
Mail your passport renewal in via overnight delivery to the National Passport Processing Center in Philadelphia. You can also opt to have your passport delivered via overnight delivery once it's approved. Simply include an extra $15.45 overnight delivery fee.
Warning
If you're more than $2,500 or more behind in your child support payments, you won't be able to renew your passport. After you pay your child support arrears to your state's child support enforcement agency, it may take two to three weeks to get your name off the U.S. Health and Human Services list flagging you as in arrears.