411 on Passports for Kids
By Meg Jernigan

; Updated June 08, 2017
Helping answer your most pressing questions about kids' passports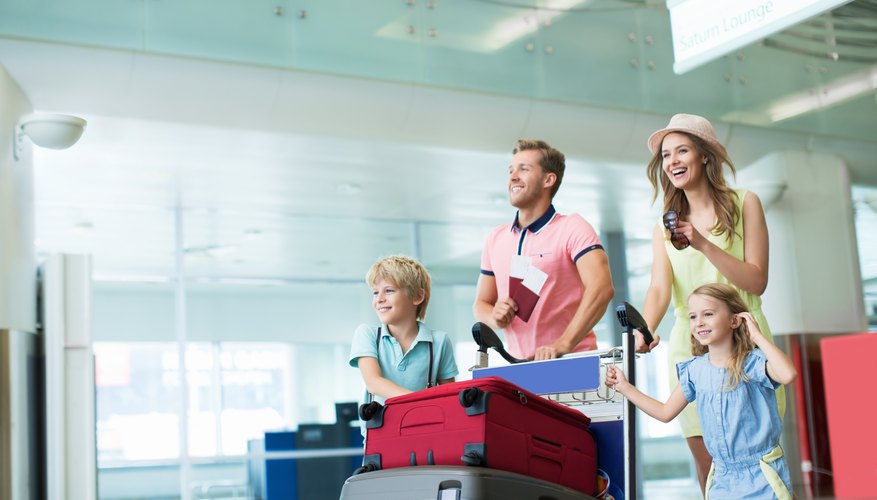 You're planning your grand tour of Europe, and the kids are coming along. When a friend asks if your kids' passports are up to date, you realize it never occurred to you that a minor would need one. Routine processing time for a passport for a child is six to eight weeks. If you don't have that much time, you can use expedited service, which takes two to three weeks. But, if you're really in a time crunch, it's possible to get your passport in a few days through a private company. Beware – the fees for super-fast service are high.
Do my kids need a passport?
Kids, including babies, who are American citizens need a passport for international travel, though exceptions exist for travel to Canada and Mexico. You'll need evidence of citizenship for your child, proof that you are the child's parent, and you'll need to show that you consent to the passport. Both parents' or guardians' IDs will be examined, and you'll need to prove your relationship to the child. While the rules are strict, the State Department does allow workarounds for children with a single parent or other approved familial relationship. All applications for passports for children must be presented in person.
How do I get a passport for my child?
Fill out a form DS-11, either online or in person, but don't sign the form until you're instructed to do so. If your child doesn't have a social security number, you're required to swear that he or she has never had one. Next, you'll need to provide original proof of citizenship, such as a birth certificate or certificate of citizenship. A birth certificate, adoption decree or custody decree can be used to show your parental relationship. You'll need to submit a photo of your child and pay the processing fee.
Do kids need a passport to go to Mexico?
Kids need a passport if they're traveling to Mexico by air. As long as they have a passport, they don't need any other documentation. Rules on other methods of identification for other modes of transportation are fluid, so it's best to go ahead and get your child a passport. Parents must accompany their children when entering Mexico, and they must prove the parent/child relationship. If only one parent is traveling, you must provide a letter of authorization from the other parent. Consult with the Mexican embassy for the most current rules.
Do kids need a passport to go to Canada?
Kids under 16 only have to prove U.S. citizenship, but if they're traveling with an adult who isn't their parent, the adult may be asked to provide a notarized affidavit of consent. Kids 16 and older will need the same documentation as adults traveling to Canada from the U.S. – proof of identity and proof of citizenship, such as a passport, passport card or NEXUS card. A NEXUS card is for travelers who frequently cross the border.