How Many Disney Parks Are There?
By Amy Curtis

; Updated June 08, 2017
Navigating your way through the happiest place on earth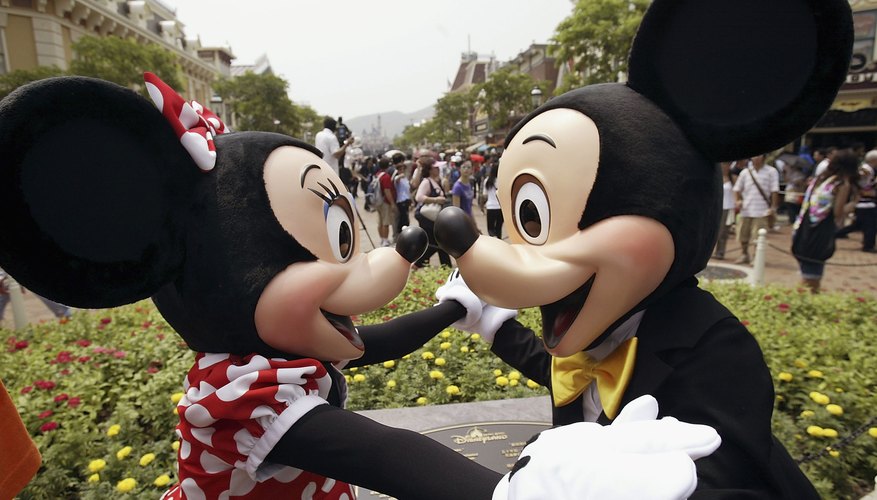 You're ready to plan a trip to the wonderful world of Disney. The question is, which park? The Mouse reigns over a far-reaching empire that includes an impressive number of magical spots. Choosing which experience to head toward can be nearly as exciting as being there.
How many Disneylands are there?
Internationally, there are a dozen Disney theme parks. There are six in the United States. Paris claims Disneyland Paris and Disney Studios. In Tokyo, you'll find Tokyo Disney and DisneySea. Hong Kong offers Hong Kong Disney, and the newest property is Shanghai Disney.
The U.S. half dozen
The U.S. claims Disneyland on one end and Disney World on the other. In Anaheim, California, Disneyland Park and Disneyland California Adventure Park make up the Disneyland Resort. Orlando, Florida, is home to Disney World's Magic Kingdom, Epcot Center, Disney Hollywood Studios and Animal Kingdom. Orlando also claims two Disney water parks: Typhoon Lagoon and Blizzard Beach.
Let's plan a trip! Where do you want to go?
Tip
Choose an off-peak time to visit Disneyland or Disney World – when the weather is pleasant and the lines aren't so long. Translation: Avoid holidays, spring break and the peak of summer.
Disneyland
Choose Disneyland, the original Disney park, if the West Coast calls your name. The park is divided into eight lands: Main Street U.S.A, Frontierland, Adventureland, New Orleans Square, Critter Country, Fantasyland, Mickey's Toon Town and Tomorrowland. Before you go, familiarize yourself with the park's layout, attractions and special events through the Disneyland section of Disney.Go.Com. Streamline your visit and make the most of your time by deciding in advance what interests you most. You can do much of your trip planning through the site, including purchasing tickets, choosing a dining plan and booking a resort stay. Staying in a Disney resort is one of the more convenient ways to see the park and offers perks like early entrance, so it's worth considering. When you arrive in the morning, you'll find Main Street crowded with others who have also just arrived. You can avoid them by going straight to the train station and riding to New Orleans or Toon Town to begin your adventure. This also works at other times when you need to avoid Main Street crowds waiting for a parade.
Tip
Take full advantage of FastPass! Both Disneyland and Disney World offer this virtual queuing system, which allows you to schedule times on popular attractions so you can make the most of your time in the park. It's included in the admission price.
If you live closer to Florida than to California, take advantage of more than one Disney park using a Park Hopper ticket. You can buy Park Hoppers for several days, and it's like buying in bulk: The more days you bundle, the lower the per-day cost. If you can visit for only one day, though, and have your heart set on the Magic Kingdom and Disney Hollywood Studios, you can make it happen – with a wide variety of things to see and do.
Tip
Whether you're headed to Florida or California, be mindful of the blazing sun and time spent on your feet. Make sure to wear sunscreen, a hat with a brim and comfortable shoes.
Magic Kingdom
No matter how many times you go, entering the Magic Kingdom makes you feel like a kid again. If you haven't planned in advance, study the map when you get there to make a game plan and to target parades and shows you want to catch. It's divided like Disneyland, but the Magic Kingdom has six, instead of eight areas: Main Street USA, Tomorrowland, Fantasyland, Frontierland, Adventureland and Liberty Square. Magic Kingdom covers more area than Disneyland – 107 acres compared to Disneyland's 85 – so be ready to walk. Choose which attractions to use for FastPass, especially if you're splitting the day between parks. The Disney World FastPass system differs from Disneyland's. You can make your FastPass+ reservations up to 30 days in advance of your trip, or 60 days in advance if you're staying at a Disney resort. It's good to hit the Magic Kingdom in the morning, as early as you can, and then head out for another park in the middle of the day when Kingdom crowds are thick. Come back to watch the last parade of the night, then catch the fireworks before you leave.
Tip
A great place to watch the parade is Frontierland, because the crowds tend to congregate closer to Main Street. Watching the last parade of the day from this spot, you may find yourself nearly alone. Similarly, Fantasyland is an often overlooked – yet ideal – place for viewing the fireworks that seem to come from all sides when you're behind the castle. The only drawback is that you won't be able to see Tinkerbell's flight at the beginning of the show.
Disney Hollywood Studios
Hollywood Studios is a smaller park, which is why it's easy to squeeze it into the middle of a Magic Kingdom day. If you're a Star Wars fan, you'll love all the focus on that franchise, especially the new Force Awakens features. Even though it's a good idea to decide in advance which of the attractions you want to choose for your FastPass picks, you won't need much strategy to get through this park efficiently. Simply use the Disney website ahead of time to zero in on the shows and character meet-and-greets that are important to you, and to familiarize yourself with the layout and schedule of the park before you go.
Know before you go
Whichever park you decide to visit, plan ahead. If you've done your homework, there will be nothing to do but have fun once you get to your Disney property.