Do You Need a Passport to Go to the Bahamas?
By Amy Curtis

; Updated June 08, 2017
What you need to know before you embark on your Bahama vacation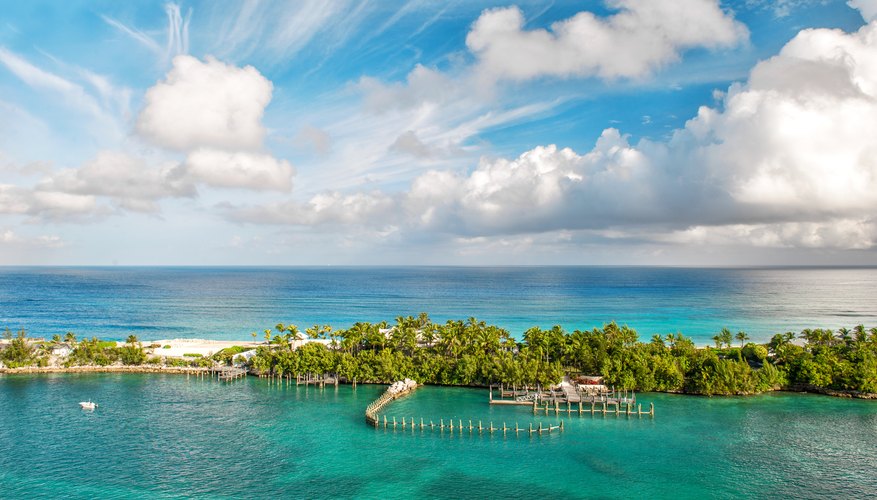 A trip to the Bahamas is the stuff vacation dreams are made of. Picture yourself basking in the sun, snorkeling amidst beautiful tropical fish, relaxing on glorious beaches and enjoying the nightlife whether you're on a ship or staying at a resort. You'll need a bathing suit, sunscreen, tourist-wear, dinner attire and dancing shoes, but will you need your passport?
Do you need a passport if you're cruising to the Bahamas?
If you're leaving the U.S. on a cruise ship, visiting the Bahamas, and returning on the same cruise ship to the same port, you can get away with bringing your government-issued ID, birth certificate, or other proof of U.S. citizenship. A passport is recommended, though, and once you have it, you don't need to get a new one for 10 years, provided you're 16 years old or older. There are ways around it, like using a passport card, instead of a passport book. Some states – notably Washington, New York, Vermont and Michigan – have enhanced driver's licenses that feature a microchip for identification at border crossings, and those will suffice if you want to cruise without a passport.
Tip
A passport card and a passport book are both valid border passports. But the big important difference is that a passport card is only valid at land and sea borders. It is about the size of a driver's license and costs less, but cannot be used for air travel.
What if you're flying? Do you need a passport to go to the Bahamas on a plane? If you're flying, you absolutely need a passport book. In fact, the airline probably won't let you on the plane without it. That's because even though Bahamian officials would let you into the country with only a passport card or even a birth certificate and valid ID, the U.S. government requires a passport book when you re-enter.
Take advantage of duty free
Since 1992, the Commonwealth of the Bahamas has not levied import duties on a wide range of goods, from perfume to crystal, from jewelry and watches to photographic equipment and more. This means you can save significant money on these items in the Bahamas, compared to U.S. retail prices. But be aware that you're restricted to bringing home only $800 worth of merchandise per traveler. You're allowed to do this only once every 30 days, and each time you must be outside of the U.S. for at least 48 hours. Keep all your receipts when shopping in the Bahamas, so that there's no question of the value of your items when you pass through customs.
Some other entry requirements to consider
If you're flying into the Bahamas, your passport needs two blank pages for entry stamps. Plan to pay a fee to customs and to wait in line at the airport to be cleared to enter the Bahamas. When you return home, you'll clear U.S. customs at the Bahamian airport so you won't have to do that when you get back to the United States. If you're taking a cruise, clearing customs is usually as easy as filling out a form, which is given to you just before you return to the U.S. to be reviewed by a customs officer on the ship before you disembark. If you plan to stay in the Bahamas for more than 90 days, you'll need to get a visa.
Tip
Make sure you apply for your passport well in advance of your trip. It can take up to six weeks to receive your passport, once you've submitted all the required documentation.