Do I Need a Passport to Go to Hawaii?
By Danielle Fernandez

; Updated June 08, 2017
Passport tips to make your next vacation on the Big Island a great one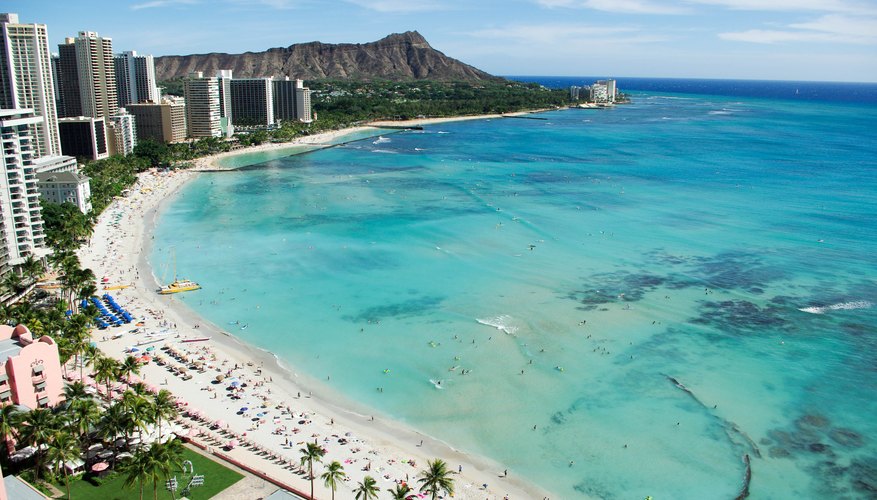 The only state that was once home to a royal palace, Hawaii has its own language, miles of sparkling shores, active volcanoes, an exotic tropical culture and nearly 2,400 miles of saltwater between it and its nearest neighboring state. That's why it's pretty easy to get confused about the travel documents you might need for a visit. The answer actually depends on where you're coming from.
U.S. citizens
Hawaii became the 50th official state in 1959, which means if you're already a legal citizen of the United States, you're free to fly in and out of Hawaii without a passport. You will, however, need to present a valid photo ID before boarding the plane, just as you would when traveling between any other U.S. states. The same rules apply for naturalized U.S. citizens and permanent residents.
If your trip involves other non-U.S. destinations, however, you will need a passport. That applies whether you're traveling by boat (for example, a Hawaiian cruise that ports in Mexico or Canada) or by plane (such as an international flight with a stop in Japan). The best rule of thumb is to check your itinerary or contact your travel agent or cruise line to ensure you're bringing all the appropriate documentation.
Non-U.S. citizens
Travelers who are going to Hawaii who are not residents of the U.S. or one of its territories will need at least a valid passport (and, in some cases, a visa) to enter the state. Passport laws and requirements vary by country, so check with your local government or nearest consulate to determine how to apply for a renewal or new passport. The visa application requires several steps to complete, and processing times can vary quite a bit. Apply early to ensure you have all the required documentation before you embark.
Visa Waiver Program (VWP)
The U.S. Department of State's Visa Waiver Program allows citizens from select countries to visit the United States (and remain for up to 90 days) without obtaining a visa ahead of time. As of April 2017, unless you are a national of Iraq, Iran, Syria or Sudan, the VWP includes the following countries: Andorra, Australia, Austria, Belgium, Brunei, Chile, Czech Republic, Denmark, Estonia, Finland, France, Germany, Greece, Hungary, Iceland, Ireland, Italy, Japan, Latvia, Liechtenstein, Lithuania, Luxembourg, Malta, Monaco, Netherlands, New Zealand, Norway, Portugal, San Marino, Singapore, Slovakia, Slovenia, South Korea, Spain, Sweden, Switzerland, Taiwan and the United Kingdom. Authorization must first be obtained from the Electronic System for Travel Authorization (ESTA).