How to Submit a Request for a White House Tour
By Meg Jernigan

; Updated June 08, 2017
Your 411 on White House tours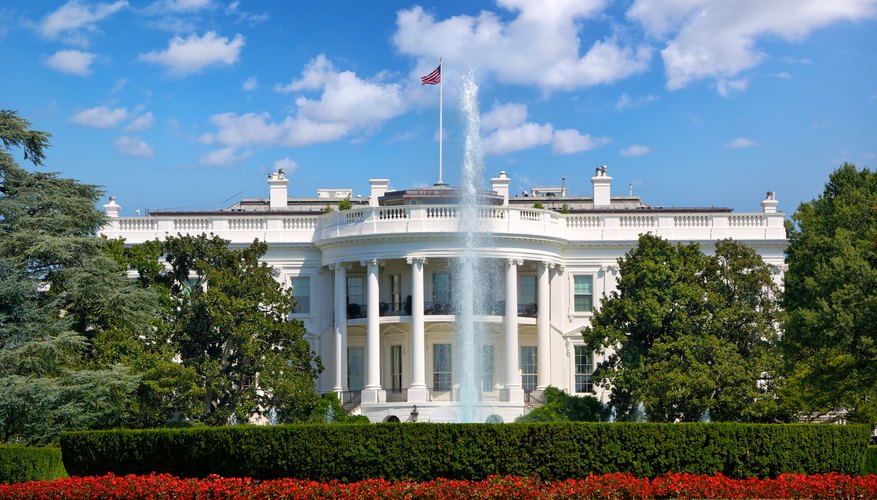 Whether you're on a family vacation, tour of the national monuments or just want to see the nation's capital, a tour of the White House is sure to be a highlight of your trip. While many of the monuments, memorials and museums in Washington, D.C. are readily accessible to the public, getting into the White House is a little bit trickier. Tickets are free, but it takes advance planning to get the first-come, first-served passes to "The People's House."
Nuts and bolts of White House tours
The White House imposes no restrictions on who visits, as long as he or she has a valid, government-issued ID such as a driver's license or a passport. Visitors should expect to go through a security checkpoint, and members of the Secret Service will be present in each of the public rooms. Self-guided tours operate from 7:30 a.m. to 11:30 a.m. Tuesday, Wednesday and Thursday. On Friday and Saturday, tours end at 1:30 p.m. The White House is closed to tours on Sunday and Monday. The line for the tour begins at 15th Street and Hamilton Place, NW. Allow about 45 minutes to fully appreciate the rooms and furnishings on the tour.
Keep in mind
Both common sense and White House rules determine what items you should leave in your hotel room before you go on your visit. Weapons, video cameras, backpacks, food, drink and purses are prohibited. You can bring your smartphone, but no selfie stick. Turn off your phone's flash, and don't send or receive calls while you're in the White House. None of the mansion's restrooms are open to the public, and there's no place to store anything if White House personnel tell you that you're carrying a prohibited item. Dress and behave with decorum. And no guarantee exists that you'll be able to complete your tour. The White House may need to close tours for a variety of reasons.
Other opportunities
Pick up free, first-come, first-served tickets for the annual Spring Garden tour of the White House grounds at the Ellipse Visitor Pavilion at 15th and E Streets, NW on the morning of the event. The working areas of the West Wing are open to tours, but tickets are hard to get. You'll need to know someone working at the mansion for an after-hours look at the press gallery, the Oval Office and the Rose Garden. If you can't make it to Washington, Google created a 360-degree virtual tour of the White House, so you can explore the rooms and take a closer look at some of the furnishings and objects that adorn the building.