The Best Time to Visit New York
By Richard Corrigan

; Updated June 08, 2017
Everything you'll need to know before visiting the Big Apple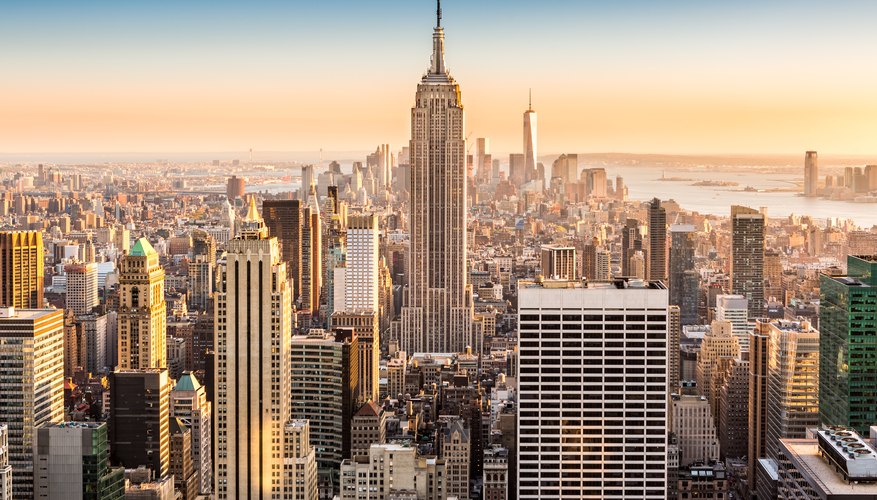 Is there really a bad time to visit New York City? From the bustling outdoor markets of summer to the dazzling Christmas lights of winter, every time of year has its own charm. The best time to visit the Big Apple really depends on the reason for your visit, so there are a few factors that you should definitely take into account before you pack your bags.
New York by the season
Part of your planning should be based on weather conditions – what type of weather you want during your visit, and what you want to avoid. New York experiences distinct seasons, with just about every type of weather you can think of.
Spring: The arrival of spring sees New York City's parks and gardens come to life, and also marks the beginning of the Mets' and Yankees' season. Temperatures creep up from the upper 40s in March to the upper 60s in May. Expect a fair amount of rain.

Summer: Summers don't get oppressively hot in New York, with daytime highs in the mid-80s through July and August, although the humidity can often make it feel hotter. Summer is a great time to take in parades, festivals and free outdoor events like Shakespeare in the Park.
Fall: Autumn brings changing leaves, crisp breezes and a whole new crop of Broadway shows every year. The farther you get into fall, the more likely you are to need a coat. Temperatures drop from the mid 70s in September to the low 50s in November.
Winter: Snow is always a possibility anytime during winter, and a snowy holiday season in the city certainly has its appeal. January is the coldest month of the year in NYC, with an average low of 26 degrees, but you'll want to bundle up if you're visiting any time from December through February.
Beating the crowds
Crowds are a fact of life in New York, and there is no time of year when you won't see tourists. The busiest seasons in New York City are June and July, along with the period from Thanksgiving to New Year's. The city sees a significant dip in tourist volume from January to March, which is about as close as New York gets to having an off-season. To beat the crowds, late winter and early spring are your best bets.
Hotel rates
New York is known for some of the highest hotel rates in America, but you can still save on a room if you plan your visit at the right time. If you're looking for budget accommodations, steer clear of September and October, when hotels in New York are at their most expensive. You'll find the lowest rates in January and February, followed by a steady increase each month until summer hits.
Dealing with traffic
The traffic in New York City isn't as bad as it's made out to be, but it can be intense if you're not used to it. It's also fairly consistent throughout much of the day, so if you're planning on beating the traffic in New York, best of luck to you. A recent study suggests that the only time traffic in the city moves appreciably faster than the rest of the day is around 5:00 in the morning. That said, it's always a good idea to avoid arriving in New York during the classic rush hour periods, which last from 8 a.m. to 9 a.m. and from 3 p.m. and 7 p.m.