When is Hurricane Season in Cancun?
By Jodi "Jato" Thornton

; Updated June 08, 2017
Tips to help you travel during Cancun's rainy season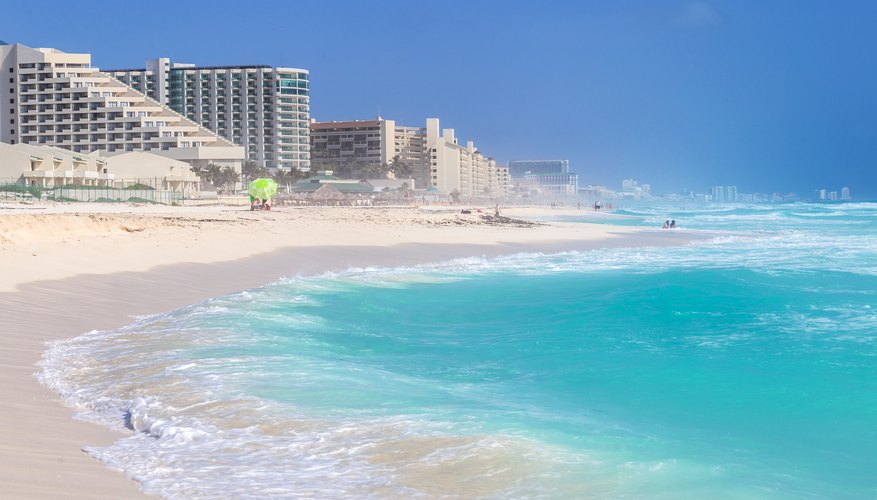 Just because it's rainy season in Cancun doesn't mean it will drizzle every day. Not only can you save big money traveling during the wettest months, you'll enjoy the beaches on those sunny days without elbow-to-elbow crowds. There are a few things you should keep in mind before booking your trip, however.
When is hurricane season in Cancun?
Hurricane season runs from June 1 through November 30, so if you're headed to Cancun on your summer vacation, there's no getting around it. Cancun has endured only six major hurricanes since 1851, placing it in the bottom half of the Caribbean Hurricane Network's most active hurricane locations. Four of those six hit during August and September when the peninsula sees more tropical storm activity overall.
Rainy season
September and October are Cancun's wettest months with more than 8.7 inches average rainfall each month. Expect the most rainy days during September when you'll see 80 percent cloud cover and a 52 percent chance of rain overall during the month. Save big in Cancun during this rainy season. Book a three-star hotel for as little as $26, or go all out for a five-star room at $165.
Travel tips
When you book your trip, check with your hotel, tour operator and airline for any hurricane guarantees. The flexible policies allow you to rebook your trip or get a refund if a hurricane is on tap for the area.
Trip insurance can reimburse the cost of your hotel or plane fare should your plans get canceled due to a hurricane. Basic comprehensive trip insurance covers you with strict limitations should your trip get canceled due to bad weather. A policy letting you cancel for any reason gives you the flexibility to cancel if planes are still flying when the weather is bad enough that you no longer want to go.
Other things to know before you go
Familiarize yourself with Cancun's many indoor activities and make a rainy-day plan. You don't even have to get out of your swimsuit. Head to a cenote – an underground water cave. Explore the crystal-clear waters of Rio Secreto while surrounded by a fairyland of stalactites and stalagmites, or paddle underground rivers on a raft at Xplor Park.