Best Time to Visit San Francisco
By Leah Rendon

; Updated June 08, 2017
Best time to visit the city on the bay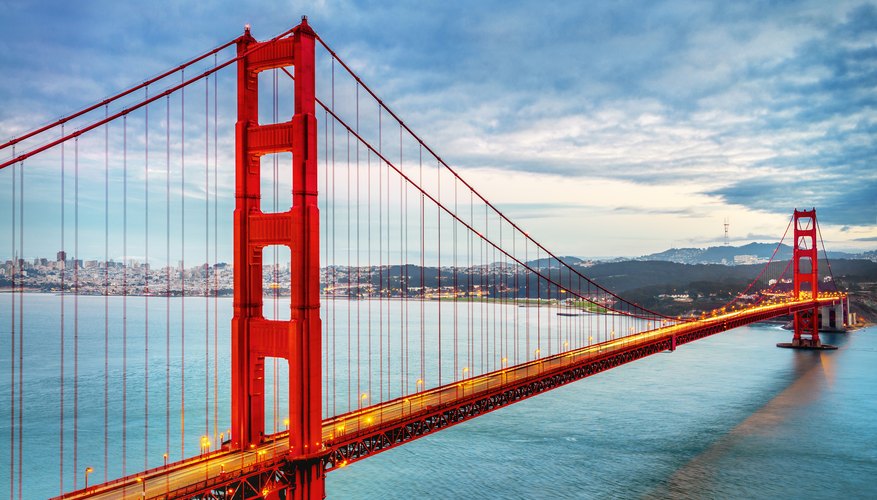 Your idea of the perfect San Francisco vacation includes riding in a clanging cable car, nibbling on fresh-baked sourdough at Fisherman's Wharf and climbing to the top of Coit Tower to view the Golden Gate Bridge. Make sure that fog and crowds don't get in your way by going at the right time.
The warmest season
Fall, particularly September through October, is the best time to visit San Francisco. The weather is the warmest it is all year, with temperatures climbing to the low 70s. Beaches fill up with locals, but the crowds are manageable and hotel prices drop considerably from their summer rates.
Managing the city's unpredictable weather
San Francisco's marine climate can include year-round fog, which usually hangs around in the early morning and late evenings, but typically burns off by the afternoon.
If you're traveling to San Francisco in the winter, be prepared for rainfall, cold winds and chilly temps in the 40s and 50s. Things start to warm up in the spring with temperatures in the mid-60s and little rainfall.
In summer, tourists anticipating sunshine are often shocked to discover overcast skies and 60-degree temperatures – which can feel much colder given the wind chill factor. In the fall, however, you're likely to find summer-like conditions complete with 70-degree temps, clear skies and little fog. Make sure you dress in layers, though, because the weather in San Francisco can change in a moment.
Because San Francisco is located on the tip of a peninsula, its weather pretty much stays put – meaning that it can be 60 degrees and foggy in San Francisco, while sunshine and 90-degree temperatures may await you one hour north in Napa.
Travel seasons
Summer is the peak season for tourists, with costly hotels that fill up fast. The largest crowds occur during major festivals, such as the Fillmore Jazz Festival in July and the Outside Lands Festival in August. The Pride Festival, San Francisco's famed LGBT celebration, is the city's biggest event and attracts approximately 1.8 million attendees each June.
Winter is definitely San Francisco's off-season. Hotel rooms are up for grabs at low rates during the winter as the cold weather is enough to keep the tourists away.
Crowd control
You can avoid crowds at touristy hot spots by finding alternate attractions. For instance, crowds swarm Baker Beach on warm days, but nearby China Beach is never as full. The nature trails in Muir Woods are often jam-packed, but neighboring Mount Tamalpais State Park offers less congested paths. Finally, tour buses clog the Golden Gate Bridge Welcome Center, but scenic Conzelman Road in the Marin Headlands provides a more peaceful setting for viewing the bridge.
Overcoming traffic in San Francisco
While traffic in San Francisco is inevitable, there are ways to speed up your commute. For starters, avoid BART, the city's subway system, and the Muni buses between the peak travel hours of 8 and 10 a.m. and 5 and 7 p.m. If you're going to take Muni, make sure you have exact change and that you count out your stops because it's often difficult to hear the stations called out. If want to ride a cable car, bypass the long lines at the Powell Street turnaround station and catch one at any other stop. Most neighborhoods are walkable if you can tackle some steep hills. Ride sharing companies are common and competitively priced in the city, as well.