How to Get to the Statue of Liberty
By Blake Guthrie

; Updated June 08, 2017
Making the most of your Lady Liberty visit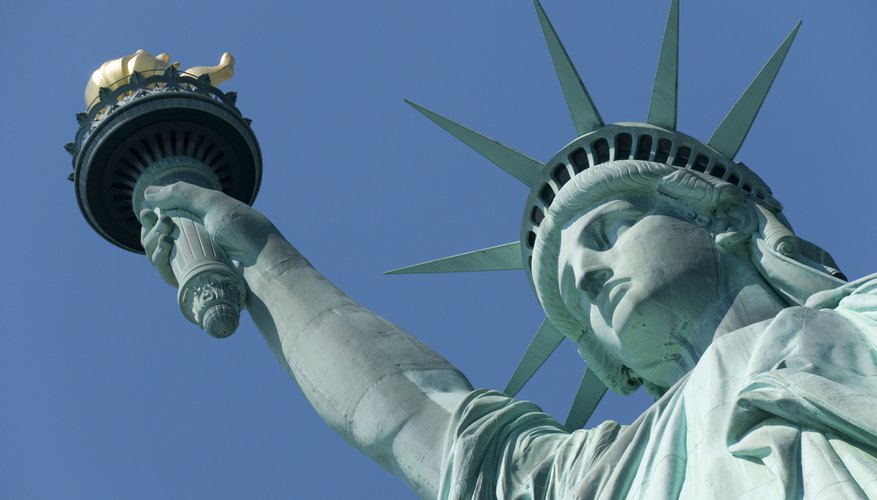 The Statue of Liberty stands on Liberty Island in the middle of New York Harbor. The only boats that will carry you to the island are ferry services authorized by the U.S. National Park Service, departing from two points, one in New York and one in New Jersey. You'll go through a TSA-like screening process to board these ferries. Public transit is your best option for getting to the ferry embarkation points. Other options exist that provide up-close views of the statue without setting foot on the island.
Embarkation points
Ferries to Liberty Island embark from two places, Liberty State Park in Jersey City, New Jersey, and Battery Park at the tip of Lower Manhattan. If you're staying in NYC, Battery Park is your best option because it's so much easier to get to from all points within the city.
Battery Park from Penn Station
Of course, the easiest way to get to Battery Park from Penn Station is to hop in a cab or hail a rideshare service and say, "Take me to Battery Park." It's also the most expensive. A much cheaper option is to get on the 1 train. This MTA subway line stops at South Ferry station, which is adjacent to Battery Park. From there it's an easy walk to the ferry dock inside the park. The M20 bus line also serves Battery Park from Penn Station. Keep in mind that MTA buses take longer to reach their destinations than subway trains, so the 1 train is recommended.
Battery Park from Brooklyn
The best way to get to Battery Park from Brooklyn is to hop on the 4, 5 or R train. All three subway lines have multiple stops in Brooklyn and will take you directly to stations next to Battery Park. The 4 and 5 trains stop at the Bowling Green station in Lower Manhattan just north of the park, while the R train stops at the Whitehall St. station to the east. Both stations are within easy walking distance to the ferry dock.
Other options for up-close views
If you want an up-close view of the Statue of Liberty without waiting in the security lines required to set foot on Liberty Island, you have options. Private cruise companies offer boat excursions into the harbor, promising great views. Circle Line has been carrying passengers past Lady Liberty for decades on its sightseeing tours that depart from Pier 83 at W. 42nd St. on the west side of Manhattan. The Staten Island Ferry is your best bet without putting any money down. The ferry is free to ride, departs from Whitehall Terminal next to Battery Park and glides past the statue multiple times a day. Stand on the open-air decks at the front and back for the best views.