About Passport Renewals by Mail
By Meg Jernigan

; Updated June 08, 2017
All you need to know about renewing your passport by mail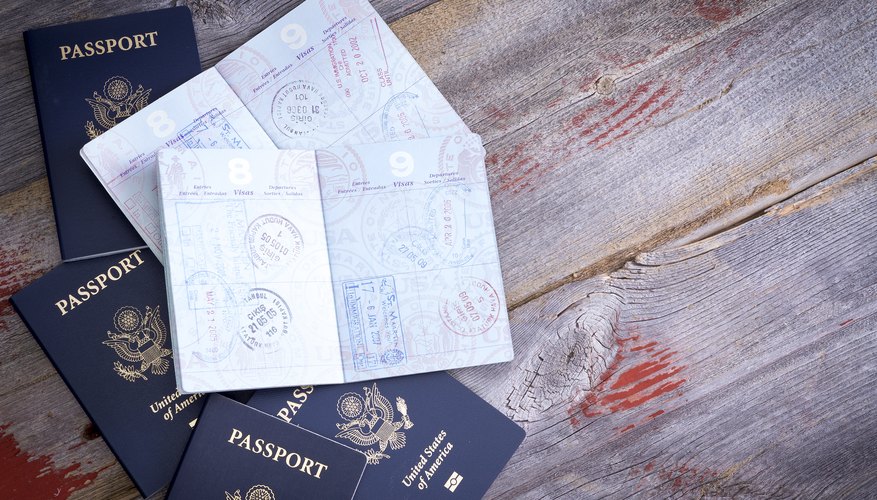 Renew your passport by mail and you can cut out the hassle of spending time in line at your local passport office with a roomful of your newest best friends. Fill out the forms from the privacy of your home, mail them to the appropriate processing center and wait for your new passport to arrive in the mail.
Can I renew by mail?
You must meet certain criteria to renew your passport by mail. You'll need to submit a current passport that was issued within the past 15 years, and you must have been 16 or older when you got it. If you've married or divorced, or for some other reason have changed your name, you must provide original or certified proof of the name change. Eligible proof includes a court order, marriage license or divorce decree. Send in this documentation with a completed form DS-82, which you can complete on or offline.
What does it cost?
The cost for a passport card, the identification used to reenter the U.S. from Canada, Mexico, Bermuda and the Caribbean, is considerably lower than that for a passport book. The card, at $30, is a less expensive form of ID for people who cross the border into Mexico, Canada, the Caribbean or Bermuda frequently. A full-blown passport book costs $110, and applicants who want both pay $140. Expedited service is available at an additional fee. Factor in the cost of a new photo and any fees associated with gathering updated documentation. The State Department accepts checks and money orders only. Fees are non-refundable.
How long will it take?
Standard or routine processing takes from six to eight weeks, door to door. This includes the time it takes for your mailed application to arrive at the processing center and the time it takes for your new passport to be mailed to you. Expedited service, at an additional fee, takes two to three weeks. Expedited applications are processed within eight days of receipt. Keep in mind that you won't be able to renew by mail through either of these methods if you need your passport more quickly. Private companies do offer expedited service that takes less than two or three weeks, for a hefty fee. You fill out an online form, send them your documents via a courier service such as FedEx and they promise to have your passport renewed in a matter of days.
I'm getting impatient – can I check the status?
It takes about seven to 10 days for your passport renewal application to go live in the online passport status system. Once it's been entered into the system, you can check the status online or by calling 877-487-2278. Keep in mind that it will take your mailed application a few days to get to the processing center. The phone line is closed on Sunday.