What to Do if I Lost My Passport
By Leah Rendon

; Updated June 08, 2017
How to deal with a lost passport abroad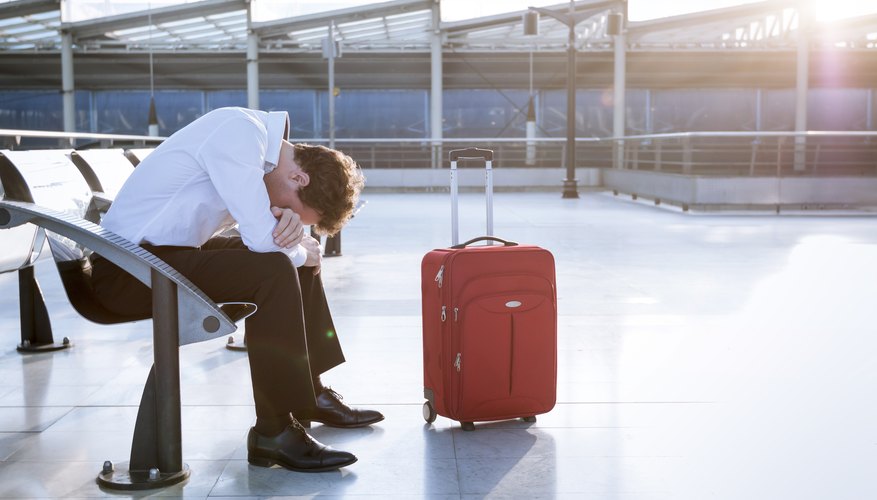 Whether you're safe at home or traveling abroad, the realization that you've lost your passport is enough to send you into a panic. Before you start stressing out over the logistics of replacing your passport, you should know that the process isn't as complicated as you might think. More importantly, being prepared and knowing exactly what type of information you'll need to have ready will help speed up the process.
What do I do if I lost my passport?
To protect yourself against identity theft, you should alert the U.S. State Department as soon as possible that you've lost your passport. Just make certain it's definitely missing ­– once you've reported your passport as lost, it's immediately invalidated. You can report your passport as missing by filling out Form DS-64 online at the State Department's website or by mailing in a printed-out copy. You can also alert the State Department by phone.
I lost my passport and need to replace it
To replace your passport, you'll have to fill out Form DS-11. While the form can be found online, it must be delivered in person. If you're traveling abroad within the next two weeks, you'll have to turn in your form at a passport agency or center. Fewer than 30 agencies are located in various cities across the country, so you may need to travel some distance to reach one. You'll also need to make an appointment ahead of time by phone.
Make sure to bring the following items to your appointment:
Appointment confirmation number

Proof you're traveling internationally within the next two weeks

Fees for passport processing and expedited service

An acceptable 2-by-2-inch passport photo

Forms DS-64 and DS-11

A valid photo ID, such as a driver's license, plus a photocopy of the same ID

Proof of U.S. citizenship, such as a birth certificate, plus a photocopy of the same document

At the end of your interview, the agency will let you know when you'll be receiving your passport, but it's usually within a few business days.
If your trip abroad is more than two weeks away, you can turn in your forms at an authorized passport acceptance facility, which are often located inside libraries and post offices. You'll find a list of locations on the State Department's website, plus the facilities that require appointments. You must bring all the items listed except proof of travel and the expedited service fee.
What do you do if you lose your passport in a foreign country?
You should go immediately to the U.S. embassy or consulate to report your passport as lost and ask to speak to the consular section.
Try to have the following items available prior to your arrival at the embassy:
An acceptable 2-by-2-inch passport photo

A valid photo ID

Proof of U.S. citizenship

A detailed itinerary, including airline tickets, if possible

A police report is optional and applicable only if you lost your passport because of a crime

Forms DS-11 and DS-64

Fee for passport processing

The consulate will work with you to help you get your passport even if you don't have all of the above items. If you're scheduled to leave the country in the near future, the consulate may issue a limited, emergency passport.
Considerations before heading overseas
Before you leave for an international vacation, make sure you scan your passport, birth certificate and driver's license. Email a copy to yourself and a family member. If you lose your passport while abroad, you'll have a copy of most of the documents the embassy requires for a new passport.