Tips to Rent a Car for a Day
By Kat George

; Updated June 08, 2017
Getting the best deal on your car rental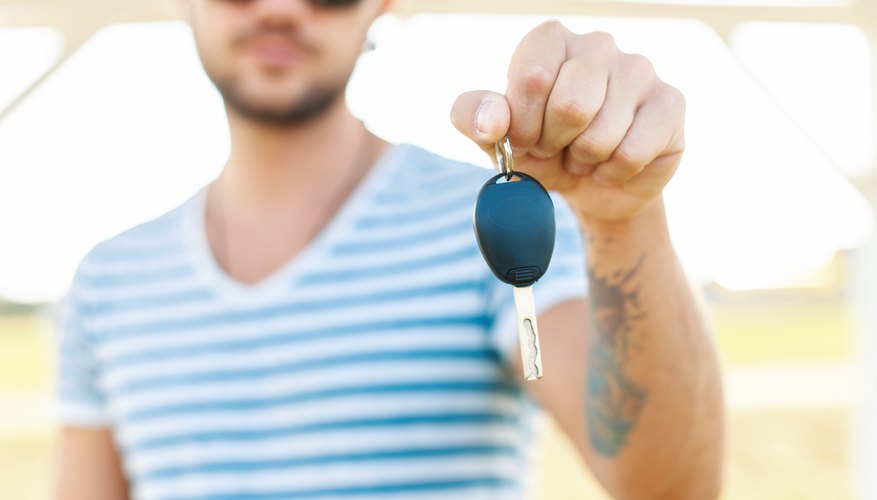 Sometimes the best way to see a place is to drive, so you may want to rent a car for the day. To get the best deal on your car rental, you need to think ahead, do your research and decide on the best option for your vacation plan. With the following tips, soon it could be you driving down a beach-side road with the top down, wind whipping your hair as you blast your favorite tunes on the stereo.
The cost of renting a car for the day
The cost of renting a car for the day can differ wildly, depending on numerous factors. For starters, it depends on the model and size of the car, and whether it's automatic or manual. Bigger cars will generally cost more, as will automatic transmissions. Local taxes also help determine the price, as will factors such as the time of year (busy tourist seasons see a hike in prices). You can get an idea of the average daily cost of renting a car from global sites like Budget and Hertz. Follow these tips for getting the best deal on a car rental, wherever the destination.
Advantages of reserving in advance
Informative sites such as Kayak, BookingBuddy and TravelSupermarket enable you to compare the cost of renting a car all over the world without having to visit each individual dealer's website. By booking in advance, you won't be left high and dry if local rental companies don't have enough cars when you arrive. Moreover, you won't be caught by unexpectedly high rental rates.
Winging it
Of course, winging it has its advantages, depending on where you're going. In big cities or busy tourist destinations where demand is high, it's always best to reserve in advance. However, when you're traveling to more remote locations, sometimes local renters will offer more competitive prices than the big multi-national companies. Many of these local businesses don't have an online presence, so they rely on your walking in to their storefronts when you arrive at your destination. Who knows, you might even find yourself on a quad bike or scooter!
Think about your insurance
The cost of insurance is something you may not think about when you're renting a car, but having insurance is essential. Nothing will ruin your holiday faster than having to pay out of pocket for an auto repair if you ding the car door. Rental companies often offer trip insurance to purchase, but it can be costly. Considering you're probably already taking out travel insurance, look for a plan that includes motor vehicle accident coverage. You can compare travel insurance policies on sites such as Hotwire or Expedia.
Skip the GPS if you can
Another hidden cost is the GPS add-on the car rental company will surely try to sell you. If you have a smartphone, download your maps in advance or buy a local SIM with a data plan. That way, you won't have the added daily cost of the GPS system, which, at Budget, for instance, costs between $5.95‒$15.95 per day or $29.75‒$89.00 per week.
Fill up yourself
Before you return your car, you'll be expected to fill up the gas tank, or you can pay a fixed amount for the rental company to fill up for you. The trouble is that the fixed amount is almost always more than what you'd pay at a local service station, so even though it might seem inconvenient to make the extra stop, it's worth it for your wallet.
Renting at the airport
Generally, renting at the airport will always be more expensive. Airport taxes drive up prices, and on top of that, busy rental dealerships will often have long lines as cranky travelers wait for their cars. You're better off taking public transport to your final destination and renting closer to your accommodation.
Be aware of state taxes
In the U.S., for instance, New York state charges a higher tax on car rentals than New Jersey state, so even with the train ticket, it's cheaper to rent just over the Hudson in Hoboken. Keep this in mind when you're renting, especially when it's convenient for you to nip across state lines to snag a better deal.
References