Best Time to Visit Miami
By Jodi "Jato" Thornton

; Updated June 08, 2017
The ultimate guide to Miami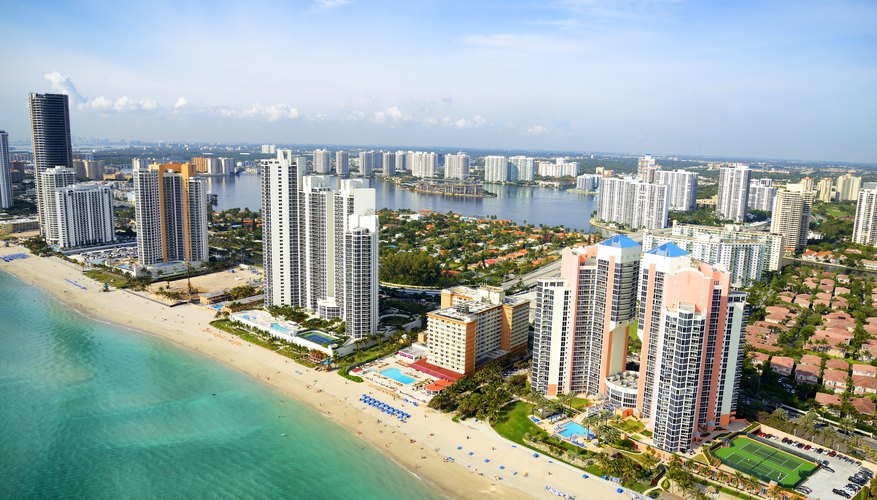 Get away to the Miami area to luxuriate on sun-baked sand, marvel at art deco architecture or treat your taste buds to Cuban cuisine. Going at the best time can make the difference between having a great time in the city and spending your precious vacation hours stuck in traffic, scratching mosquito bites or sweltering in humidity.
Best time to visit
Shhh – don't tell the crowds of winter visitors! – but April is the very best month to go to Miami. The snowbirds have left, spring break partiers are back in the classroom and the weather is at its most comfortable. Not to mention that hotel room rates take a dip after spring break madness. Don't worry, there's plenty to do during this slower month. From the Miami International Jazz Festival to Gay Pride, Rum Renaissance Festival, Redland Blues and Barbecue Festival and more, you can stay as busy as you'd like.
Avoiding the busy season
If people-watching is your favorite thing to do on vacation, you'll want to go when Miami and its suburbs hum with activity. Although the area is a hot spot for winter visitors in December and January and spring break vacationers in March, June and July are the busiest months. February and October are the slowest times in the Greater Miami area. To grab a bit of beach real estate to yourself, turn your back on South Beach and head north. North Beach in Miami Beach and Haulover Beach Park in Miami are prime places to stake out beach blanket space without the crowds. But be warned. Part of Haulover Beach is clothing optional!
The best weather
With 248 sunny days per year and year-round temperatures between 60 and 91 degrees in Miami, you wouldn't expect weather to factor into the best time to go. However, two weather events that might affect your vacation planning include humidity levels and hurricane season.
Humidity levels of 75 percent can make 91 degrees feel like 109 which can be miserable for you and ideal for mosquitoes. Humidity levels are pretty constant throughout the year, so pick your best vacation time according to the thermometer. April temps in the low 80s won't feel more than a few degrees warmer. April water temperatures in the high 70s are ideal for cooling off.

Hurricane season runs from June 1 through November 30. September sees about 20 rainy days but the city receives the highest amount of precipitation in June. Visit from November through April for the driest weather.
The best time to save big
If you plan on spending your time visiting Miami's many world-class indoor sights such as the Perez Art Museum or Wolfsonian, you might not care what the weather is like. Rain isn't the only thing that falls in September. You'll find the lowest hotel room rates during that month as well. Although tropical storm activity is up, the chances of having your plans affected by a major hurricane are only 4 percent in Miami, according to NOAA's Hurricane Research Division.