The Most Common U.S. Passport Requirements
By Amy Curtis

; Updated June 08, 2017
Did you know about all of these U.S. passport requirements?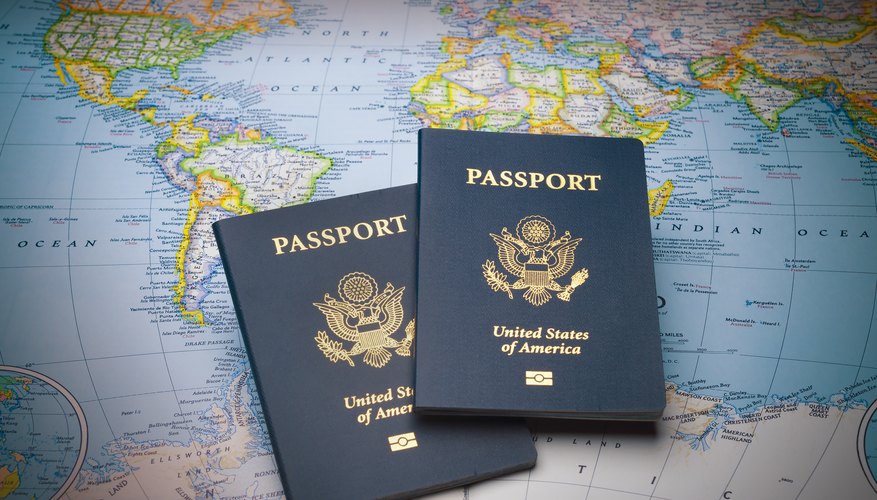 Traveling overseas? How exciting! Now, all you have to do is get your passport. For the uninitiated, this can seem a daunting task, but really, it's pretty simple. Here are the most common U.S. passport requirements:
Get your application
Pick up your passport application at a passport agency or fill it out online at the U.S. State Department website. It's a pretty straightforward form. Provide personal information about yourself and your parents – even if you're not a minor – and supply reliable contact information and your Social Security number.
Prove your identity
For this, you'll need a valid in-state driver's license that's not expired; a U.S. passport expired or not, as long as it's undamaged; a Certificate of Naturalization or a Certificate of Citizenship; a government employee ID; a military ID; or a valid foreign passport. If you have an out-of-state ID, you'll also need to present an additional form of identification. If you have undergone or are undergoing gender transition, there are additional requirements.
Proof of citizenship
The documents required to prove your citizenship overlap somewhat with the identification documents, but note that must present a separate document for each category. You can use your birth certificate; Consular Report of Birth Abroad; a Certificate of Citizenship; or a Certificate of Naturalization. You can also use your old passport, even if it's expired, as long as it's not damaged.
Say "cheese!"
Passport photos are not a work of art, but they're easy to get. You'll need two of them. They must be 2 inches square and recent, with a neutral background. You may not wear a hat, glasses or headphones in your passport photo, and the picture must have been taken within the last six months. Many local drug and retail stores provide passport photos, and some passport agencies take them on site.
Apply in person
Once you've gathered everything you need, head for your nearest passport agency. Call 877-4-USA-PPT to find a nearby location.
Allow plenty of time
Expect to wait about six weeks from the time you submit your application to the time you receive your passport. You can have the process expedited, but it costs an extra $60 to $75, including shipping.
Renewing your passport
If you got your passport when you were under 16, you'll need to renew it after five years. For those over 16, passports must be renewed every 10 years. It is important to note, that some countries require that six months' of validity remains on your passport when you enter that country. This means that if you're traveling with a passport that expires within six months, there's a good chance you won't be allowed onto the plane or into the country of your destination.
Applying for a passport outside the U. S.
If you're a U.S. citizen, you'll need to apply in person at a U.S. consulate or embassy. Procedures vary depending on where you are, but the documentation you'll need remains the same.
References