Do U.S. Citizens Need a Visa to Visit Thailand?
By Amy Curtis

; Updated June 08, 2017
Top tips to make your Thailand vacation a breeze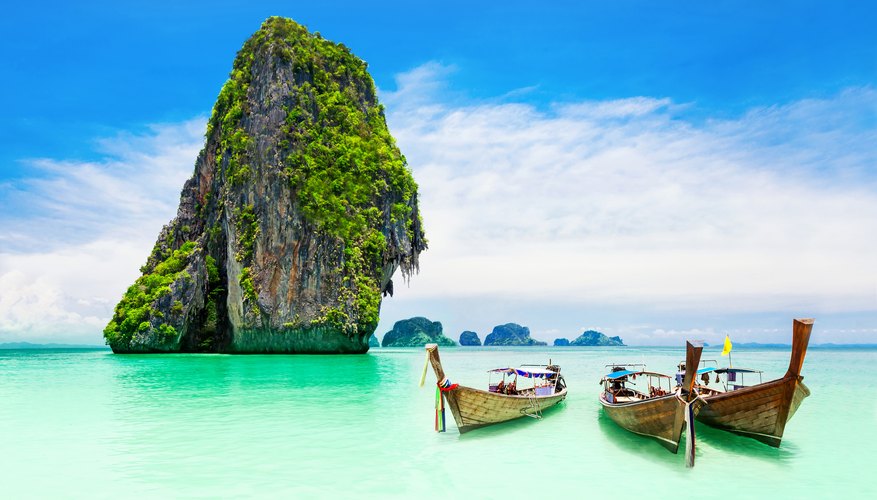 Thailand is a wonderful country for a vacation, with its gorgeous beaches, delicious food, lush jungles and fascinating culture. It's a place for amazing adventures, and what's more, it's an affordable place to visit. The ease of getting into the country, however, depends on a traveler's nationality. Fortunately, for U.S. residents, the United States is on the short list of countries whose residents qualify for a "tourist exempt visa."
Documents and requirements for visiting Thailand
A U.S. citizen needs a passport to visit Thailand, and, like many other countries, Thailand requires that the passport is at least six months from its expiration date. It must have one blank page in the passport for each stamp, and the traveler must be able to prove adequate funding for the trip, which means possessing at least 10,000 Baht per person and 20,000 Baht per family.
Another thing that will be required is proof of scheduled departure, in the form of confirmed air, train, bus or boat tickets. As long as that departure is within 30 days, a U.S. citizen does not need a visa.
Tip
The 30-day provision applies for U.S. citizens flying into Thailand. If arriving via a land crossing, the stay must be limited to 15 days without a visa.
Those planning to stay longer than 30 days can apply for different visas. A tourist visa will afford a traveler 60 days, which can be extended one time, for a total of 90 days. Those wishing to work in Thailand must apply for a work permit as well as a work visa, and the work visa is good for one year. For students, an education visa will be good for three months initially, but it can be renewed for up to one year. Retirees who can prove they have a reliable source of income and won't be working in Thailand can obtain a visa for up to one year.
Tip
Thai visas have an expiration time that begins at the date of issuance. It's important not to get a visa too far in advance of a trip to keep it from expiring before the end of the visit.
The best time to fly, for cheap tickets
April, May and September are the cheapest months to fly to Thailand, and the best way to find free tickets is to look outside the U.S. carriers. Asian airlines typically offer great deals on flights, especially if you're flying into Bangkok. Tuesdays are the cheapest days of the week to fly, and Saturdays are the most expensive.
The best way to get to Thailand
It's feasible to travel to Thailand by boat, bus or rail, but most tourists choose to fly. The journey is less arduous, it's not too expensive, and it affords a longer stay. Upon arrival in Thailand, though, you'll find all sorts of travel options. Cars and motorcycles are relatively easy to rent, though you should obtain an international driver's license if you plan to drive. The network of buses in Thailand is easily accessible and reliable, and trains provide a scenic, if slow moving, way to get to all corners of the country.
Other travel considerations
Whether you're planning to stay for 30 days as a tourist, or getting a visa to work in Thailand for a year, it's important for travelers not to overstay their welcome. Overstaying a visa may incur a fine, but it can also result in arrest, detainment or deportation, at the traveler's own expense.