Best Time to Visit Cancun
By Jodi "Jato" Thornton

; Updated June 08, 2017
The ultimate guide to your Mexican vacation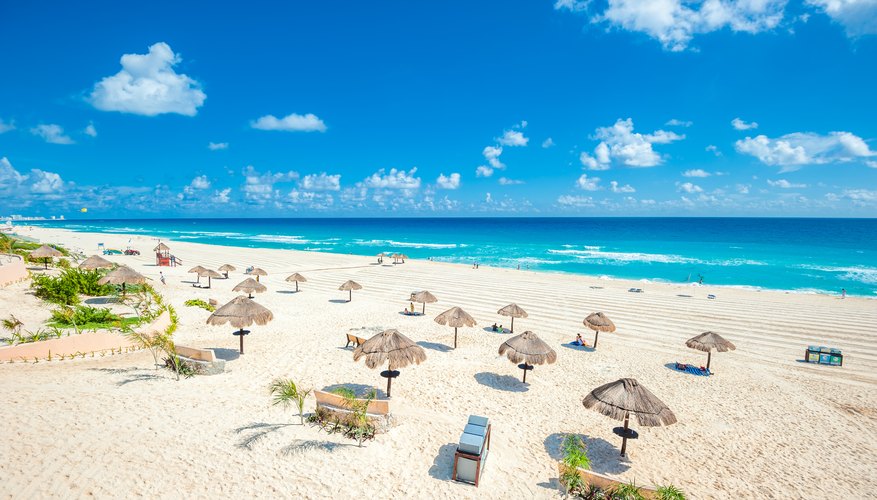 With its Caribbean weather, white sand and reputation for vibrant nightlife, Cancun makes an ideal beach getaway. Budget-friendly prices make the seaside town on the Yucatan Peninsula affordable for weekend getaways or leisurely vacations. Like any popular destination, certain times of year are better than others to visit. However, with beach weather year-round in Cancun, the best time to go depends on your preferences and activities of choice.
Planning around the weather
Any time you go to Cancun, you're likely to enjoy weather suited for visiting the beach. Year round daytime temperatures range from the low 80s during the winter to 90 degrees in July and August. If you don't like the rain, March and April are the driest months. Although hurricane season technically runs from June 1 through November 30, the odds of rainfall in Cancun rise to 30 percent in September and October. Mid-September is the most likely time for wicked weather, although a severe hurricane has hit during that time only once every 30 years on average.
'Tis the season
Whether you want to be in the thick of Cancun's happening party scene or enjoy relatively quiet times on the beach, you'll find a season to suit. November brings the end of hurricane season, and Cancun's visitor count rises sharply. Falling temperatures in northern climates attract sun seekers to the area in December and January. Spring break is another busy time in Cancun, as college students descend on the white sand. Trying to avoid the crowds? You'll find the fewest during the months of September, October and February.
The best time to visit for your budget
If you don't need to spend every day at the beach, save money by booking during September or October. You can save as much as $100 per night or more at seaside resorts by booking off-season, and then use your savings to see the sights. Explore a former Mayan town at El Rey ruins in the heart of the hotel zone and see hundreds of iguanas that now inhabit the place. Delve deeper into the Maya Cancun Museum or El Rey Archaeological Zone