How to Get to JFK
By Leah Rendon

; Updated June 08, 2017
Navigating your NYC vacation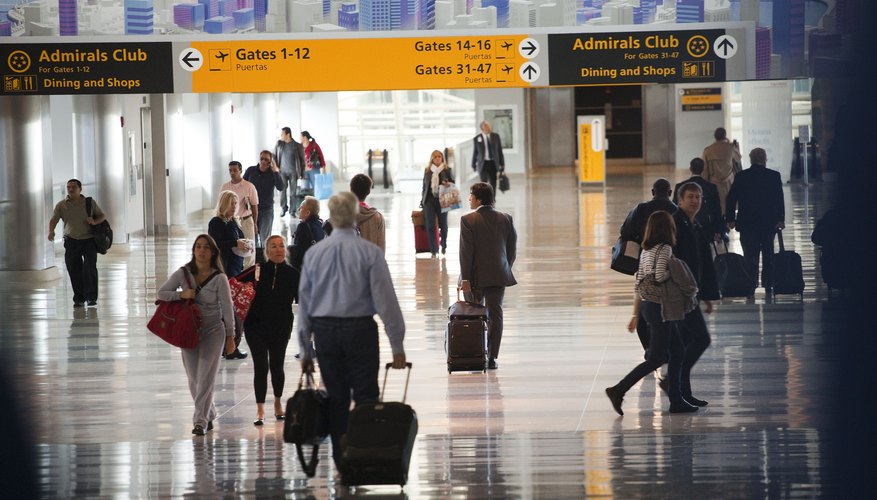 Making your way around New York City is not a task for the faint-of-heart, particularly when you're trying to get to John F. Kennedy International Airport. Bumper-to-bumper traffic, unfamiliar public transportation systems and a bevy of transportation options can turn a simple trip to the airport into an overwhelming ordeal. Overcome your anxiety by planning ahead and finding the best choice for your journey to JFK.
AirTrain service to JFK
AirTrain is an elevated, monorail-like train that runs to and throughout JFK Airport. The train provides a link to and from the airport from nearby subway and train stops Howard Beach and Jamaica Stations.
AirTrain charges a fee separate from your subway or train fare. AirTrain is free to ride within the airport, however, as it stops at parking lots, car rental facilities and terminals.
How to get to JFK from Manhattan
Train service is available to JFK from Manhattan via the Long Island Railroad. Trains depart from Penn Station frequently and take about 35 minutes to reach Jamaica Station. Add another 15 to 30 minutes of travel time to take the AirTrain from the train station to your airport terminal. Long Island Railroad fares vary based on the time of day you're traveling, so prepare to pay more during rush hour.
Four subway lines provide service to the airport. If you're leaving from Upper or Midtown Manhattan, take the E Train to Jamaica Station. If you're traveling from Lower Manhattan, take the A Train to Howard Beach Station or the J or Z train to Jamaica Station. The trip takes anywhere from 50 to 70 minutes, plus 15 to 30 minutes on the AirTrain.
Public transportation vs. cabs and ride shares
The subway is definitely the cheapest choice for getting to the airport. The Long Island Railroad is typically the fastest public transportation option, particularly if you're near Penn Station.
Cabs and ride shares are considerably more expensive than most public transportation options. Many ride share companies will let you cut costs by sharing the ride with another passenger, however.
Traffic can cause major delays, but that depends on your location and the time of day – and you're usually also responsible for the toll charges. As a bonus, however, you'll be dropped off directly at your terminal and it's easier to transport your luggage in a car than on public transportation.
How to get to JFK from LaGuardia
If you need to travel from LaGuardia Airport to JFK, your best bet may be a private shuttle, with many companies offering multiple trips daily. Call at least 24 hours in advance to make a reservation. The trip typically takes about an hour.
For a luxury experience, hire a private limousine or car service. Order your ride in advance or through an agent or self-service kiosk at LaGuardia's Welcome Center, located on your terminal's arrival level.
Other considerations
The Port Authority of New York and New Jersey operates the NYC Airporter, a shuttle bus that runs daily and departs every 30 minutes on the hour. Pick up the shuttle in Manhattan from Grand Central Terminal, Penn Station and Port Authority Bus Station. Travel time to the airport is typically 90 minutes, and the bus stops at every terminal.
You'll also find numerous private airport shuttle companies that offer transportation to JFK.