How to Get a Visa
By Leah Rendon

; Updated June 08, 2017
Visa FAQ for beginners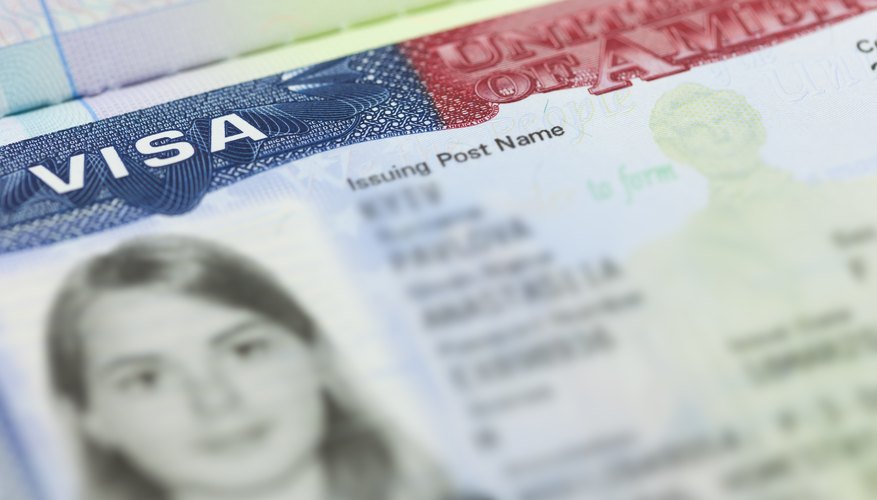 You booked your flights, secured your hotels and planned your itinerary down to the last minute. But now the real work toward your vacation begins – you need to find out if the country you're visiting requires a visa. While it may seem like a simple enough task, just researching a country's visa requirements can be exhausting. Learn all about the process for obtaining a visa and rest easy knowing your trip is officially set.
What are visas?
A visa is a document that grants you temporary admittance to another country. The terms and conditions for visas vary drastically among different nations. Most visas are issued based on the purpose of your visit. For instance, tourist visas may be issued to leisure travelers, while student visas are reserved for those studying abroad. You should also pay close attention to your visa's expiration date. Some visas are valid for a few days, while others may be good for months.
How do I get a visa?
To find out a country's visa policy – and if a visa is even required – you can visit their embassy's or consulate's website. Most nations offer downloadable visa application forms online, which you can print out and mail in, while others may ask you to hand-deliver your application to an embassy. You may also be required to provide supplementary materials, such as a photo or proof of travel. Processing fees vary as well and can run the gamut from $50 to $250.
You should receive your visa a few weeks after applying, and you should affix it to the inside of your passport. In some instances, you won't receive your visa until you arrive at customs in the other country.
How do I get a visa for Cuba?
Diplomatic relations between the U.S. and Cuba may have softened since 2016, but you must still abide by strict rules when visiting the island nation. The State Department only accepts 12 reasons for traveling to Cuba:
Family visits

Official business of the U.S. government

Journalistic activity

Professional research or meetings

Educational activities

Religious activities

Public performances, clinics, workshops and other competitions

Support for the Cuban people

Humanitarian projects

Activities of private foundations, including research or educational institutes

Exportation, importation or transmission of information

Authorized export transactions

The best way to apply for a visa to Cuba is through a travel agency. You can have the agency send you the visa by mail or arrange to have it picked up at your departure airport.
How do I get a visa for Vietnam?
You'll find the visa application for Vietnam on the country's embassy site. You must fill out the form online before printing it out. You can mail or hand-deliver your application to the Vietnamese embassy, but you must also include the processing fee, a passport-sized photo and your current passport. It should take about five business days for your application to be processed. If you wish to have your passport mailed back to you, make sure you include a pre-paid envelope.
How do I get a visa for Mexico?
You don't need a visa if you're staying in Mexico for fewer than 180 days. If you are staying longer than 180 days, you must apply for a visa in person at the Mexican Consulate. You do not need to make an appointment, but you should bring the following items:
A completed visa application form, which you can find on the Mexican Consulate's website, plus a photocopy

Your current passport, plus a photocopy

A passport-sized photo

Proof of U.S. address

Original financial records, including bank statements and pay stubs

Application fee in cash or money order

Any other considerations?
Consider hiring a visa expeditor if you're strapped for time or worried about making a mistake on your application. Visa expeditors are companies that, for a fee, will fill out and process your application for you.