What is the Process for the Same Day Passport
By Jodi "Jato" Thornton

; Updated June 08, 2017
How to get a passport, pronto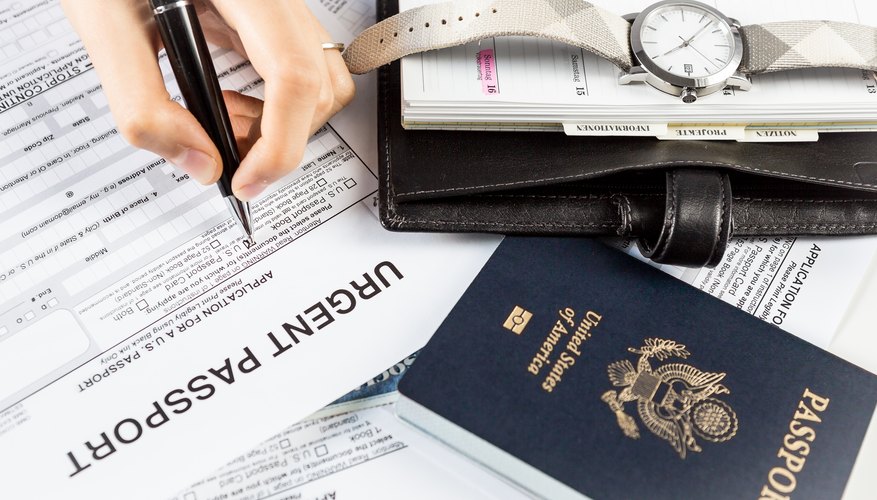 The injury, illness or death of a loved one who is traveling outside the U.S. might have you wanting to leap on the next plane. However, if you don't have a passport, you won't make it on to an international flight. Here's how to get one in a rush.
Where to go for same-day service
Although the U.S. Department of State has emergency passport service, the department guarantees service only within 72 hours. Start with a phone call to the National Passport Information Center to make an appointment and to determine how quickly your case might be expedited based on present workload.
The U.S. Department of State's regional passport agencies process expedited passports. If you can get to one of more than two dozen agencies located across the country, you'll save the time it takes to overnight your application.
Passport expediting services guarantee you same or next day service. Each third-party passport expediter gets a limited amount of guaranteed submissions at a passport office based on different processing speeds. This is why an expediting service can sometimes be faster than going to the passport office yourself. Keep in mind that an eight or 24-hour service guarantee means the service will submit it to the U.S. Department of State within that time frame. Passport expediting services have no control over the processing time at the government facility.
Same day passport requirements
The passport requirements are exactly the same when you get an expedited passport. If you're applying for the first time, fill out a Form DS-11 online and print it. You can also download and print the form and fill it out manually if you prefer. Before leaving home, gather up supporting documents. You'll need evidence of citizenship and government-issued ID. If you're applying for a child also, you'll need their birth certificate and any other documents that prove your relationship to them like adoption or guardianship papers.
Although you can take your own passport photo, when you need your passport in a hurry, it's best to use a passport photographer. Walgreens, CVS and The UPS Store are just three reputable places that will make sure your picture meets all U.S. Department of State requirements.
Here's what it will cost you
Getting a pronto passport will cost you a considerable sum. Here's a breakdown of what to expect.
Passport Photo: $13.98

Passport Book Application Fee: $110. Add an extra $30 if you want a passport card also.
Expedited Service $60.00 (U.S. Department of State fee)
If you go through a third-party expediter, you might pay fees of up to $500 for same-day service. If you go to a regional passport office, factor in the amount you'll pay for travel, lodging and meals.