Best Time to Visit Disney World
By Amy Curtis

; Updated June 08, 2017
The most magic moments for Disney dreams to come true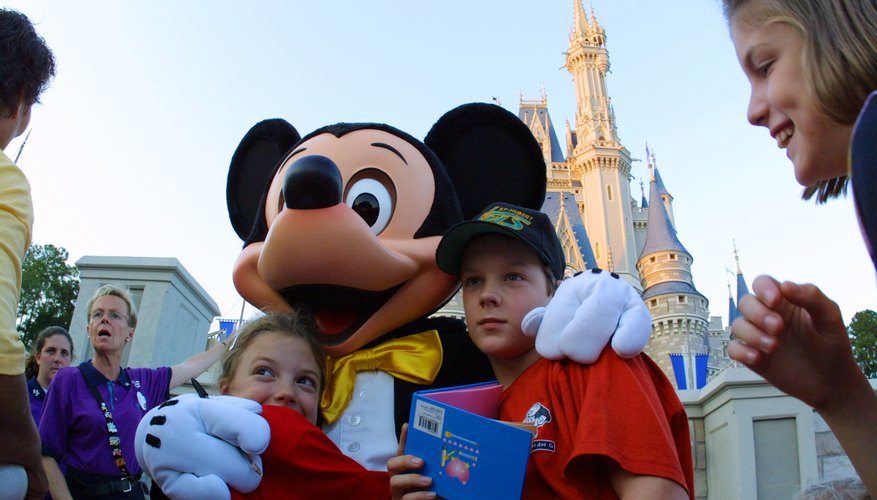 Walt Disney World, the happiest place on earth! The place where dreams come true. It may sound like hyperbole, but Disney World is magical if you know how to navigate it. But it won't be magical – or even enjoyable – if you arrive when it's jam-packed and the sun beats down with an unbearable blazing intensity, just before you're caught in a torrential downpour. To get the best of your trip to the Magic Kingdom, understand the climate, the park and the crowd patterns before you go.
The best time to visit may not be when you think
Many people think that the lull between Christmas and New Year's is a good time to visit Disney World. That's exactly the problem: a lot of people agree, so if you go too, you can expect to be shoulder to shoulder with tourists and locals alike. Ditto Thanksgiving week – but the two weeks or so following Thanksgiving are a great time to visit. The Christmas decorations are up, the crowds are at a lull and the weather is typically pleasant. Temperatures hover in the 70s, rarely dipping below 50 F, and the weather is just about the driest it will be all year. The weather is also beautiful at the beginning of the year, and hitting the park in January or February before spring break can mean smaller crowds and a lovely day.
The peak season at Disney is summer
At the beginning of summer, school ends and the mad Disney rush begins, but by the end of summer towards the end of July, crowds thin again. In July and August, however, the heat is still intense, and the rainfall is significant. If you can get away in late September, you'll have a more agreeable time.
Tip
Disney now offers off-peak pricing, so if you go during a less popular time, you'll also pay a lower price for your one-day ticket. Conversely, going during peak season costs extra.
Understanding Florida weather is key
You've probably heard that it's not the heat, it's the humidity. Florida heat can be oppressive and muggy, and unlike the beach, Orlando doesn't have a sea breeze to cool it. Florida natives look forward to the afternoon storms that take the temperatures down and bring relief, but it's not as much fun to get caught in one of those downpours while you're out at the park. Chance of rain is at its peak from June to September, and that's also when there's the highest chance of hurricane activity.
Tip
If the National Weather Service issues a hurricane warning within seven days of your planned visit, Disney will not impose rescheduling fees.
Traffic and tourists
Navigating an unfamiliar city can be stressful, but Disney makes it easy to avoid all that. Staying at a Disney resort provides access to Walt Disney World transportation, including Disney's Magical Express to and from the airport. In addition, many area hotels offer shuttles to the park to make your stay more convenient. Check before you book, because it might be better to pay a little more per night to avoid hassles with traffic and parking.
As for crowds and tourists, well, there's never a time when you won't encounter both at Disney World. Yes, some times of year are worse than others, but you should not expect to have the park to yourself, no matter when you go. However, Disney's FastPass+ system can save a lot of standing in line. It's also a good idea to familiarize yourself with the park ahead of time by visiting Disney's website and learning about the layout and attractions. Decide which rides and shows are most important to you and plan your day accordingly. Space out visits to the most popular rides, breaking up your queue time with stops for snacks or visits to less crowded attractions. When it's hot outside and your feet are sore, the time spent in the AC at the Carousel of Progress or Hall of Presidents may be some of the most magical moments of your day.