Best Time to Visit Europe
By Leah Rendon

; Updated June 08, 2017
Grand tour or whirlwind trip: Making time for Europe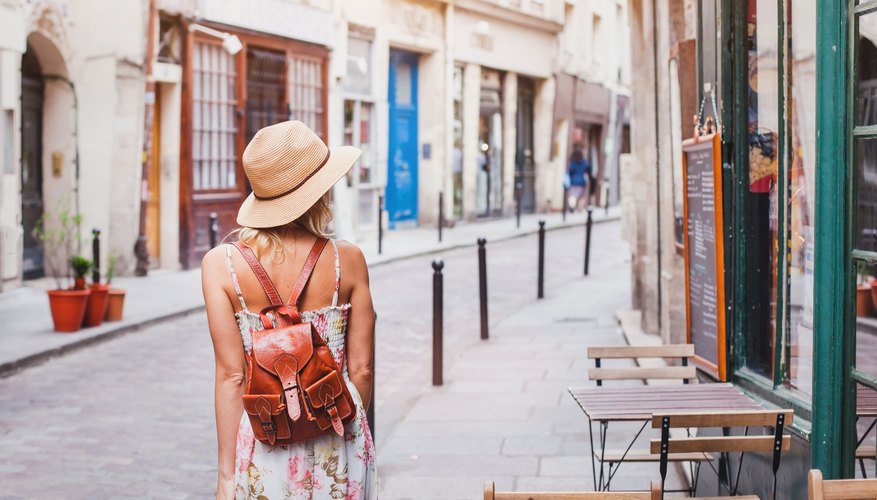 When you're strolling along the banks of the Seine, unwinding on the beaches of Santorini or exploring the ancient ruins of the Roman Forum, you may start to believe there's never a bad time to visit Europe. While a cruise through Norway's fjords is a little challenging during the winter, for the most part, Europe is truly a year-round destination. Whether your top priority is low airfare and hotel rates, mild temperatures or small crowds, you'll find a European itinerary to fit your needs.
Europe's three travel seasons
You can break down Europe's travel season into three categories:
Peak season is from mid-June through August. During this time, many of Europe's top attractions stay open late, but, unfortunately, you won't be alone. Hordes of tourists descend upon Europe during the summer, particularly in July and August, and hotels are expensive and in high demand.
Off-season takes place from November through March. While you'll encounter fewer crowds during the off-season, many top attractions operate at reduced hours. Small towns and beach cities are often practically deserted, and some restaurants and hotels may even shut down for the season. On the plus side, hotels usually offer great deals during this time.
Shoulder season, which runs from April through mid-June and from September through October, is a hybrid between peak and off-seasons. The crowds are smaller, and hotel rates are not as high as during the summer, but many attractions may still not operate at full capacity.
Weather throughout Europe
Summer brings sunny skies and high temperatures throughout most of Europe plus long days that offer plenty of daylight for sightseeing. Both fall and spring offer mild temperatures, although conditions can be significantly hotter in southern Europe. In the winter, bring plenty of warm clothes, including jackets, hats, scarves and boots, as the odds are high that you'll encounter snow, rain and howling winds. Winter days are also short, particularly in northern Europe, so plan your daytime excursions accordingly.
Tips for handling crowds and your budget
Massive crowds flood Europe during the heart of the peak season. To avoid at least some of the crowds, try arriving as early or as late into the season as possible. Beat the rush at popular museums, such as the Uffizi Gallery in Florence or the Louvre in Paris by lining up first thing in the morning and buying your tickets online ahead of time.
If you're excited by the prospect of reduced price tags, steer clear of Croatia, Greece, Italy, Spain and southern France during the shoulder season as prices are comparable to peak season rates. If you're looking to score cheap round-trip airline tickets, your departure date must occur during the off-season, regardless of your return date.
Getting around Europe
Europe offers multiple options for travel around the continent. There's no shortage of car rental agencies throughout Europe, but driving in a foreign country can prove problematic. Gas and toll fees add up quickly, and the rental process is often complicated. Language barriers also make reading road signs difficult. European trains are fast and run frequently between major destinations. Depending on your schedule, you can buy point-to-point train tickets or rail passes that let you travel between multiple countries. Euroline is a bus service that travels to more than 500 locations. Buses are slower than trains, but they usually venture to areas that the rails bypass.
Cars are unnecessary inside most European cities as they're often best explored on foot. The vast majority of European cities have excellent public transportation systems, including light rails, subways and buses. Multi-day passes are good investments if you plan to use public transportation often during your time in a city.