Best Time to Visit Florida Keys
By Amy Curtis

; Updated June 08, 2017
Making tracks to the sun and sea at prime time in the Florida Keys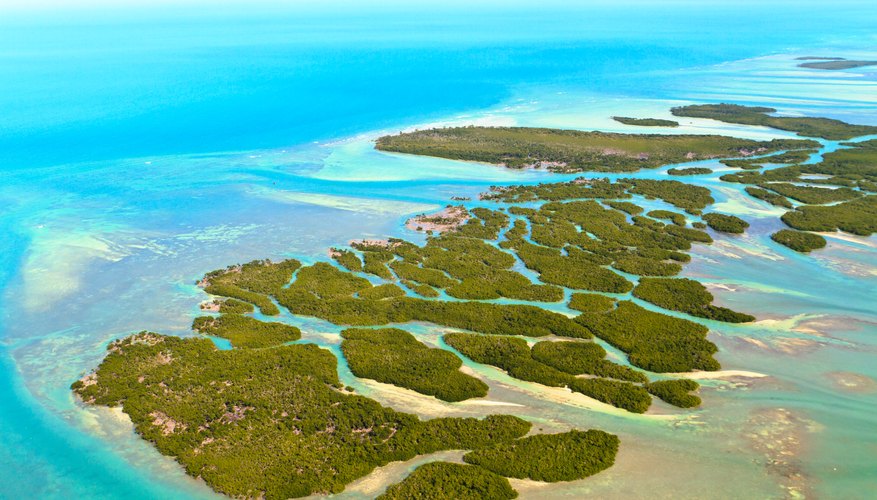 The Florida Keys are a tropical wonder – from Key Largo to Key West and all places in between, you'll find one thing after another to surprise and delight you. There's something for everyone, whether you're into music, seafood, wildlife, snorkeling, bicycling, fishing, boating or just lying on a beach. Timing is everything, though. Choosing the wrong time to visit can definitely put a damper on your enjoyment of the Florida Keys.
Best time to visit
Opinions vary on the best time to visit the Keys. Some people truly enjoy being there in winter, when the balmy temperatures take your mind off the chill at home. But winter's when you'll encounter the thickest crowds and spend the most money. Others want to experience the excitement of the area's many festivals, so they go during Fantasy Fest in October, Hemingway Days in July, Conch Republic Independence Days in April or Key West Pride in June. For those without a specific event in mind, it's good to consider the crowds and the weather when planning your trip to the Keys.
Peak season from mid-December through April
Christmas and New Year's in the Florida Keys are fun and festive holidays that draw plenty of sun-seeking tourists. It's hard to argue with sunny skies and warm sand when the rest of the country is freezing, but you'll fight the crowds and pay high prices to enjoy your vacation.
How do you like your weather?
The heat is stifling in midsummer and as it begins to cool down a little, peak hurricane season arrives. That said, some travelers prefer to visit in August when there aren't many tourists. It's hot, sure, but if you know how to protect yourself from the sun and you just want to enjoy some lazy days, it's a very relaxing time of year with low room rates as a bonus.
For most, though, the really good times for visiting the Florida Keys are in late April to early June and November to mid-December. Not much chance of a hurricane then. The sun is not as blazing, and it's not the peak time for tourists.
Traffic, tourists and crowds
When you reach the Florida Keys, remember to adjust your thinking and put yourself on island time. Driving from Miami to Key West is an interesting road trip, not least because there's only one way to get there! If you're traveling at the same time as many other visitors, expect the drive to take a while. But if you stop frequently along the way to break up the trip, the traffic won't really seem like too big of a deal. Visit the beach at Bahia Honda State Park on Big Pine Key or spend the day in Key Largo snorkeling around the coral reef at John Pennekamp State Park.
It's not hard to make the decision to embrace the slower pace of the Florida Keys. As to crowds, it may be worthwhile to adjust your mindset in that regard, too. If you're seeking solitude, explore some places off the beaten path, like the Blue Hole on Big Pine Key or the Key West Wildlife Rehabilitation Center. But if it's festival time, join in the celebration. Whatever you do, don't miss the fun in Mallory Square at sunset, when the crowds can be rowdy, the street performers are entertaining and everyone's friendly.