Best Time to Visit Vancouver
By Leah Rendon

; Updated June 08, 2017
Charmed, I'm sure: When to enjoy the most enchanting moments in British Columbia's biggest city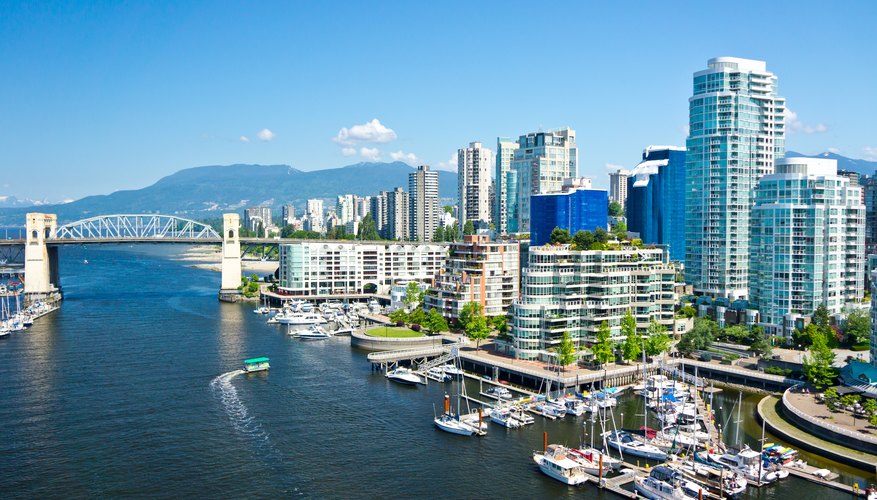 Filled with pristine beaches and massive parks, and just minutes from world-class ski resorts, Vancouver is one giant playground for outdoor enthusiasts and adventurers. The city's somewhat mild climate, compared to most of Canada, provides year-round activities for tourists. Find out how to plan your Vancouver vacation accordingly, however, if crowds and costs are a major concern.
Natural beauty and budget-friendly conditions
March through May is one of the best times to visit Vancouver if you're a nature lover. Once spring arrives, blooming flowers include colorful daffodils, azaleas and magnolias. But the real draw is the approximately 40,000 cherry trees spread throughout the city and celebrated during the Vancouver Cherry Blossom Festival. You'll also find good deals on hotel rooms before the bustling summer season starts.
Another kind of natural beauty is on display from September to November when the leaves turn bright, autumnal colors. As summer fades, so do crowds, and cheap hotel rooms are readily available.
The weather in Vancouver
Summer is Vancouver's warmest season but, even then, high temperatures reach only the low 70s. There's also very little rain and low humidity during the summer as ocean breezes keep things cool. In early autumn, temperatures dip to the mid-60s and 50s before dropping to the high 40s later in the season. Winter brings heavy rain from November to February, with monthly totals averaging between 5 to 7 inches. While snow is rare in Vancouver, winters still get very cold with temps falling to the 40s and 30s. The city warms up in the spring to the low 50s and 60s. Although up to 5 inches of rain may fall in March, by April and May the season dries up.
Peak vs. off-peak seasons
Summer is Vancouver's most popular season for visitors, as cruise ship passengers arrive and beachgoers flock to Kitsilano Beach. Summertime hotel prices rise along with the temperature, and rooms should be booked weeks in advance. Vacationing families descend upon the city during spring break, but it's never quite as crowded as during the summer months.
The city starts to clear out in the fall despite such popular events as the International Film Festival and the Vancouver Sun Run, Canada's biggest 10K road race. Although winter is not a peak season in Vancouver, plenty of travelers make their way to the local mountains – Cypress Mountain, Grouse Mountain and Mount Seymour – to ski. If you plan to stay in Vancouver for your winter ski vacation, you'll find some of the lowest hotel rates all year.
Getting around town
Vancouver's city center is very walkable. Taxis are readily available, but you'll move faster using public transportation, including city buses and the SkyTrain, Vancouver's light rail system. The SeaBus is a passenger-only ferry that makes the 12-minute trip across Burrard Inlet from Vancouver to the North Shore region. You'll have unlimited access to the SkyTrain, SeaBus and city buses when you purchase a multi-day TransLink pass. It's a 20- to 45-minute drive to the local mountains, but many of the resorts offer shuttle service to and from Vancouver and the North Shore.