Best Time to Visit Australia
By Richard Corrigan

; Updated June 08, 2017
Tiptop timing for a visit to the Land Down Under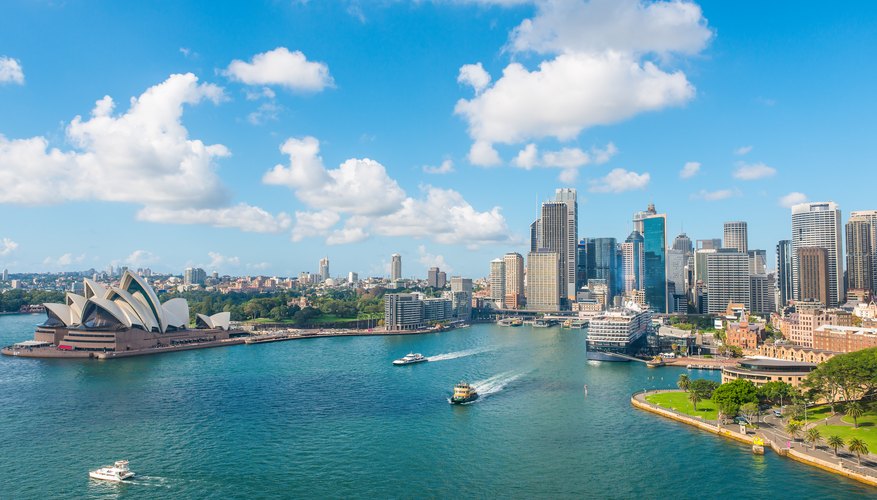 From mountains to oceans, deserts to rain forests, Australia is a vast continent with an incredible wealth of opportunities. It's impossible to pin down the exact best time to go – so much depends on your reason for visiting – but there's no doubt that timing is crucial. Whether you want to experience the perfect weather or take advantage of the best travel deals, getting the timing just right can make all the difference.
Seasons down under
The first thing to realize about traveling to Australia is that the seasons in the Southern Hemisphere are the opposite of the seasons in the Northern Hemisphere. So when it's winter in North America, Australia is in the middle of its summer. And unlike the Northern Hemisphere, Australia's climate gets colder the farther south you go.
Considering the weather
Australia encompasses a wide range of climates and ecosystems, so planning your trip based on the weather is tricky. For example, the city of Perth in Western Australia experiences both hotter summer temperatures and lower winter temperatures than Sydney does at the opposite end of the continent. Even the rainy season changes from place to place (in Perth, the rainy season occurs during winter, and in Sydney, it's summer).
Overall, spring and fall offer the best options for mild, comfortable weather without an overwhelming likelihood of rain. That said, it's important to research your specific destination before you book any flights so you don't end up accidentally arriving in the middle of a monsoon.
Tourist seasons
April through September are generally the busiest travel seasons in Australia, especially in the hotter regions of the country, because these months offer the coolest temperatures. Some areas, especially farther south where the Australian summer is less oppressively hot, also experience a large bump in tourist activity during December and January. Spring and fall typically offer a chance to travel without having to fight large tourist crowds.
Travel costs
The holiday season, which in Australia stretches from December into January, is the most expensive time to travel. This is especially true in the major cities and coastal areas, where hotels fill up quickly with vacationers from abroad as well as from other parts of Australia. For them, these months represent summer vacation. Throughout the rest of the year, rates vary depending on where you're headed within Australia.
The best time to visit
Overall, you can't go wrong traveling to Australia during spring and fall, when both temperatures and tourist crowds fall somewhere between their annual highs and lows. But be sure to do some extra planning based on which part of the country you intend to visit and how you plan to spend your time. If you're headed to Australia to surf, the best time to go is between March and September. To visit the Great Barrier Reef, plan your trip in April or May to catch the best weather.