Best Time to Visit England
By Richard Corrigan

; Updated June 08, 2017
When to explore the British Isles for a jolly good time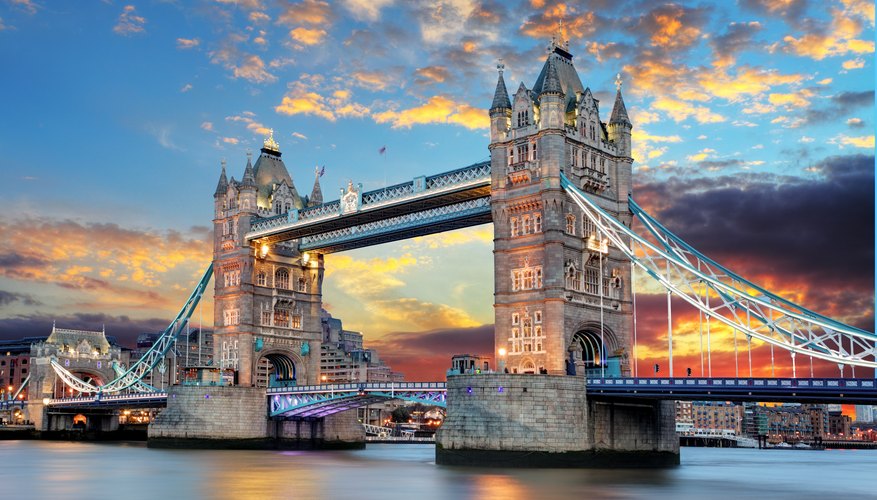 Timing your visit is less crucial in England than it is in some places. There's no monsoon season to avoid and no time of year that you'll get buried in snow. But that doesn't mean you should just throw a dart at your calendar and head off on a whim. The time of year you decide to travel across the pond still makes a big difference, and it depends on what you plan to get out of your trip.
Seasons and weather
Generally speaking, the warm Atlantic currents keep any of the seasons in England from getting too carried away, which makes mild, temperate weather the norm. While extreme weather is always possible, it's far from commonplace. Summer highs in the upper 70s are typical, making it a very comfortable time to visit, while winter temperatures tend to hover right above the freezing mark. This varies by region, of course, so expect it to be chillier in the more mountainous areas to the north than it is along the southwest coast.
No matter what time you're visiting England, be prepared for the possibility of rain. Late autumn and early winter are the rainiest months, but there's always a good chance your vacation will feature a shower or two. The good news is that all-day downpours are pretty rare throughout the year.
Crowds and costs
Summer is the high season in England, which means that the months of June, July and August are likely to be the busiest, not to mention the most expensive. This is especially true in larger cities like London and in areas where tourism is big business. The pleasant weather of summer means higher hotel costs, bigger crowds and longer lines at attractions.
The off-season offers the cheapest travel deals, while the "compromise" months during spring and fall provide an opportunity for a budget vacation without completely foregoing any chance at decent weather. For the best of both worlds, plan your trip in May or September.
Elsewhere in the UK
Wales, Northern Ireland and Scotland tend to follow similar weather patterns. Much like England proper, the climate is generally temperate in other parts of the UK, with extremes of hot and cold a rarity. That said, these areas also have more geographic variations. Wales has some coastal areas that skew warmer than its neighbor, while the Scottish Highlands can be considerably colder. On the whole, spring still offers your best option overall, with fall not too far behind. If you're visiting a rural area where tourism isn't a big part of life, summer might be a better option.