Best Time to Visit Vietnam
By Natalie Saar

; Updated June 08, 2017
Palm trees, pagodas and picture-perfect timing to tour Vietnam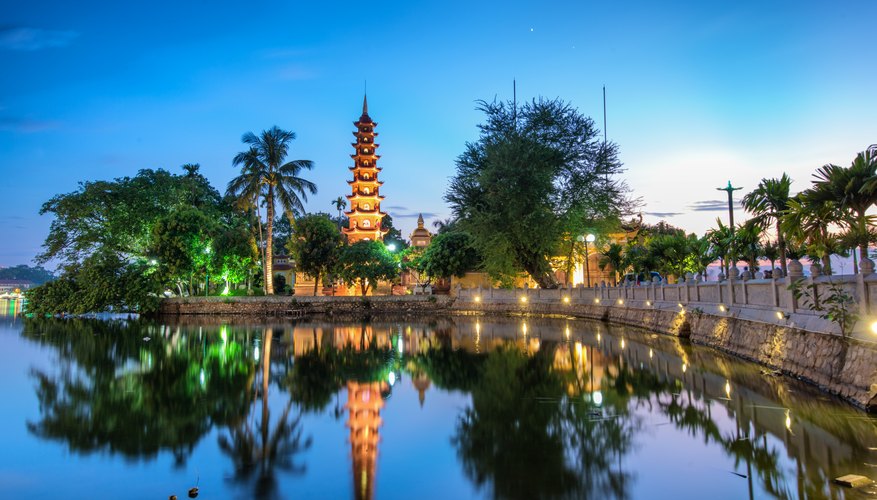 When you think of Vietnam, you may not be picturing all the country has to offer. Travelers typically know to explore the beaches and tropical forests, but this country also features snow-capped mountains in the north as well as other surprises sprinkled throughout. While generally thought of as a tropical country, Vietnam can suit exactly what you're looking for, no matter what kind of adventure you seek.
Avoid the holidays
Vietnam gets its fair share of rain during certain parts of the year, which presents an interesting proposition for travelers: Avoid the rain in one place and experience perfect weather elsewhere. This means that no matter which time of year you go to Vietnam, with a little bit of pre-planning, all adventures are on the table. However, unless you like big crowds and pricey accommodations, there is one time you probably should avoid going to Vietnam.
The Tet holiday is New Year's and Christmas rolled up into one big celebration. Expect to see lots of "No Vacancy" signs and crowded roads, not to mention the high airfares to get there. Unfortunately, when it comes to the weather, this is usually one of the ideal times to go to Vietnam, though, no matter which area of the country you visit.
Pick a region
Vietnam comprises a north, central and south region, and the monsoons occur in these regions year-round. That means if you're traveling between the months of October and March, avoid the northern, mountainous regions. Then the rains make their way south from May to October.
The northern region also has much cooler temperatures than the south, which can get up to a steamy 100 degrees F. As a result, it's not unusual for travelers to pack some extra layers for the northern part of their trip, in which they either start in the northern mountains near the border of Laos and China, and then head south to cap off the journey with some warm, sparkling beaches and tropical forests. No matter the time of year, there's likely going to be some kind of humidity to contend with, so keep that in mind when making a packing list.
Get the best of all worlds
Since some regions of Vietnam will be temperate no matter when you visit, either begin by choosing a time of year to go or the sights you want to see, and choose the dates from there. In the north, start with the city of Hanoi and visit the many temples throughout the area. For a true locals-type vacay, ask around to see which mountain villages these city dwellers escape to on their own vacations and plan an excursion.
In the central part of the country, plan a hike on the Annamese Cordillera, but make sure it's not during the rainy months because this area gets a large amount of rainfall annually. On the central coast lies the UNESCO World Heritage Site of Hội An, so be sure to add a detour here to the itinerary.
As for the south, this is likely the vision of Vietnam that most people envision. Glistening rice paddies and tropical forests comprise the area, as well as beautiful beaches. Once here, don't miss out on visiting Ho Chi Minh City and experiencing its rich history.