Best Time to Visit Wyoming
By Richard Corrigan

; Updated June 08, 2017
When to wrangle your Wild West adventure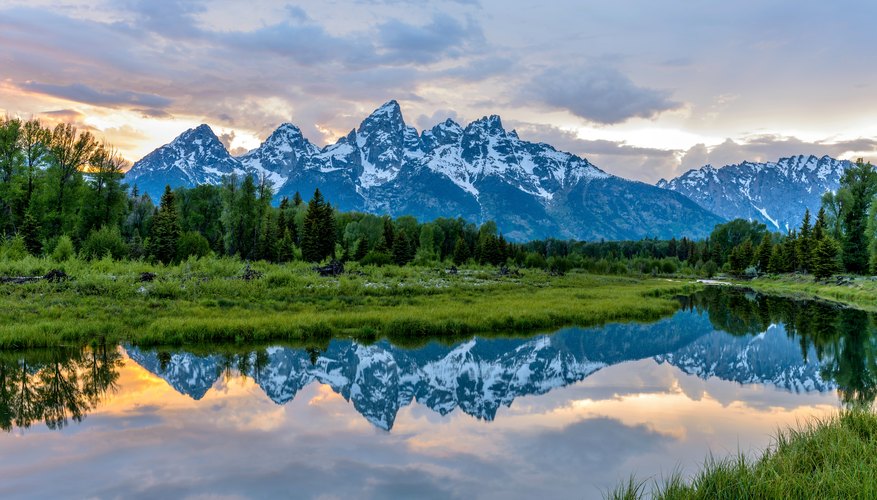 With its spectacular scenery and old-fashioned Wild West charm, Wyoming is a beauty in any season. Whether you're headed out west to hike or ski, you really can't go wrong. Still, it's always a good idea to plan ahead to experience the best weather and avoid the worst of the tourist crowds.
Watching the weather
The climate in Wyoming varies wildly and is largely determined by elevation. Throughout much of the state, summertime temperatures max out between 85 and 95 degrees F, but the mountains tend to be much cooler with the possibility of nighttime temperatures occasionally dipping below freezing, even in summer.
Winters in Wyoming are invariably cold, while spring and fall can be difficult to predict. You'll find plenty of warm sunny days in spring and fall, but a cold snap or surprise snowstorm is always a possibility, especially in the mountainous western part of the state. The largest amount of rain for the year occurs in spring and early summer.
Tourist seasons
It should come as no surprise that summer is the busiest season throughout the parts of Wyoming where tourism is big business. Beautiful weather brings big crowds to outdoor attractions from Yellowstone National Park to Grand Teton National Park. Naturally, bigger crowds drive up the costs of hotels along with other travel expenses, so if you're traveling on a budget, think twice about visiting in summer.
Visiting Yellowstone National Park
With its rugged high-elevation location, Yellowstone has a fairly brief high season, essentially consisting of July and August. You can enjoy somewhat smaller crowds and moderate weather by visiting in June or September, but there's a good chance of snow any time outside that range.
Services are limited in the park from mid-September to mid-June, depending on the weather, so you may find many roads closed and certain attractions off-limits. Still, a few hardy souls do brave the bitter cold and 150-plus inches of annual snowfall to go snowmobiling and see Old Faithful in its wintertime glory.
Visiting Jackson Hole
Skiing and snowboarding are big attractions in Jackson Hole, Wyoming, so if you're into winter sports, the season can be an exciting time to visit. The ski and snowboard crowds keep many hotels and restaurants open year-round. Like anywhere else in the state, summer is the busiest season in Jackson Hole, with ample crowds arriving to take advantage of great hiking, rafting, mountain biking and fishing weather.
Like many places in Wyoming, Jackson Hole experiences unpredictable weather and minimal tourist crowds in spring and fall, but you can visit in May to see wildflowers in bloom or swing by in September to watch the aspen trees turn gold.
Best time to visit
Bottom line: If you're okay with being a part of the annual tourist crowd, visit Wyoming during the summer. If you like to ski and you don't mind the cold, visit in winter. If you'd rather avoid the crowds and roll the dice on the weather, spring and fall are your best bets.