Best Time to Visit Amish Country, PA
By Amy Curtis

; Updated June 08, 2017
Plain and simple scheduling for horse-and-buggy days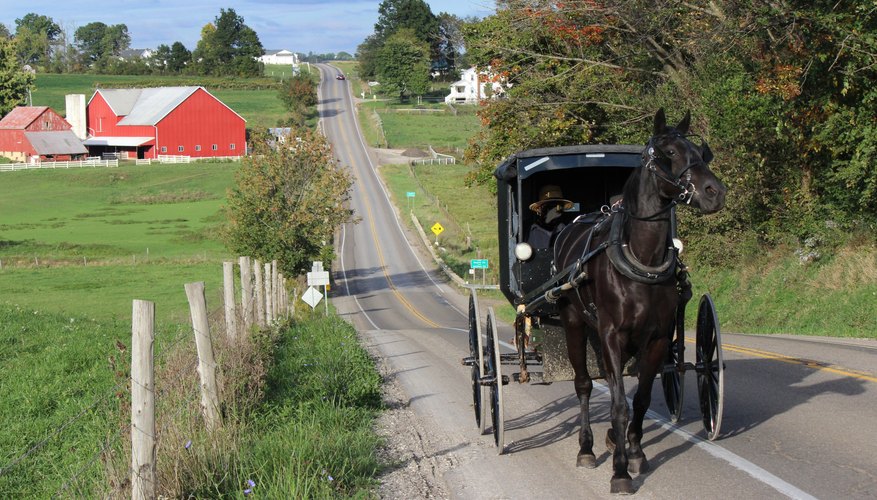 There are plenty of reasons to visit Amish country in and around Pennsylvania's Lancaster County. The lush green countryside makes for a pleasant drive or walk, the area is full of historical sites to check off your bucket list and it's a wholesome place, full of healthy produce and quaint horse-drawn buggies. Absorb Mennonite and Amish culture, then shop for handcrafted furniture, homemade apple butter or a handmade quilt. Just let nothing in your schedule keep you from their glorious farmers markets. So, when is the best time to go?
Not a bad season in the bunch
Many prefer fall visits to see spectacular foliage. Unfortunately, crowds can dampen your enjoyment of the area's beautiful simplicity. Summer weekends are similarly crowded, so if you plan to visit at either of those times, get off the beaten path as quickly as possible. Winter is picturesque, especially when snow blankets the countryside and the locals get ready for Christmas.
The best time to go, however, is probably in the spring when the countryside bursts into bloom and local farms shake off the winter. The auctions locals refer to as "mud sales" begin, and lodging is less expensive than later in the year. Crowds aren't so bad, and you can attend special events like the Quilt Show and the Art Walk. The season lends itself to hiking or taking a covered bridge bicycle tour, but if it rains, simply hit museums, Amish homesteads, historic sites or pretzel and chocolate factories.
Weather to consider
June through August are typically hot and humid months, with temperatures peaking in the 80s. December through February brings cold and often snowy conditions, with highs in the 30s and 40s and lows dipping into the 20s. July and September are the rainiest months, though average rain never gets above about four and a half inches. In the spring, the changeable weather sees highs in the 40s some days and in the 70s on others – so, carry a light jacket.
Navigating traffic and tourist crowds
When you're driving through Amish country, it's important to keep your speed down. The ever-present horses and buggies create the potential for costly wrecks with tragic consequences. Drive with caution.
If you go during the fall or on a summer weekend, it can be hard to avoid tourist crowds, so get off the main highways and wander the peaceful back roads. Head away from Lancaster into smaller towns like Strasburg, Bird-in-Hand, Intercourse or New Holland. Along the way, you'll find plenty of Amish farms, and stopping at some with items for sale is a great way to interact with the locals and truly experience Amish country. Another way to enhance your experience? Park your car, leave your camera behind and walk the verdant countryside, just like the Amish.