Best Time to Visit St. Lucia
By Kathy Adams

; Updated August 11, 2017
Off the clock: Caribbean R&R in St. Lucia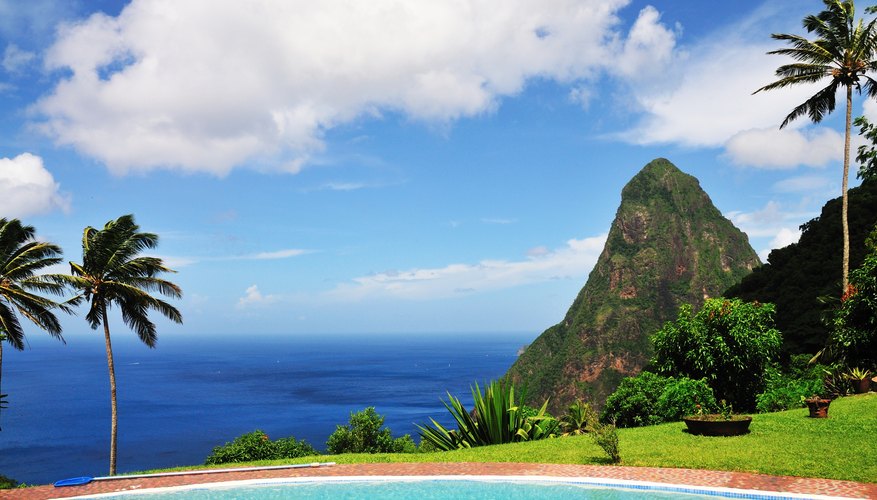 St. Lucia has just about everything you could wish for in a vacation destination: warm weather all the time, crystal-clear water, adventure-tour packages, waterfalls and plenty of trails and terrain to explore. If you're in it for the wildlife, St. Lucia is also a great place to go on a whale-, dolphin- or bird-watching adventure. If all you want to do is lie near the pool or beach, St. Lucia is the perfect place to do nothing, too. Read on to learn more about the best time to visit St. Lucia and more.
Springtime is the right time
Late April through early June is the best time to visit St. Lucia if you're looking for deals, fair weather and minimal crowds. May and June, in particular, offer fair travel deals, after peak tourism season and before rainy season. For some extra fun to round out your travel experience, St. Lucia Jazz & Arts Festival, the first event of the summer festival season, takes place in the middle of May, making it an ideal time to visit. If planning to attend a specific festival, book well in advance to ensure room availability and decent rates.
Seasons of sunny skies
Peak tourism season on St. Lucia runs from mid-December through April. The island experiences its best weather during these months, while vast regions of North America and Europe experience their worst weather, so it's no surprise that many tourists pick St. Lucia for their winter vacations. If you plan to visit St. Lucia during peak season, book well in advance to get the most reasonable rates. Room rates go up as the season nears, plus rooms become scarce the closer you get to your travel date during the winter.
Comfortable climate
In June through December, daily highs float in the mid-80s, with nighttime lows in the upper 70s. The humidity is higher in the summer months, so staying at a coastal resort is a good idea, as the trade winds provide a bit of cooling relief. Even winter and early spring are warm and welcoming on St. Lucia, with daily highs in the low 80s and nighttime lows in the low 70s.
Summer and fall are the wettest seasons on St. Lucia, with high humidity and sporadic rain showers. The island also experiences a bit more rain than some of the flatter islands in the region, so pack a rain coat and extra shoes if you visit during rainy season.
Although hurricane season runs from June through November, hurricanes rarely reach the land of this island nation.
Crowd considerations
Tourists should note that it is against the law in St. Lucia for members of the public to wear camouflage clothing, even if the wearer is a child or a member of a military organization. The law is designed to help everyone differentiate between civilians and members of police and other authoritative organizations. Wearing camouflage may result in arrest, or, at very least, being ordered to remove the camouflage item. It's a good idea to leave camouflage-patterned goods of any type at home.
Visiting St. Lucia during spring and summer offers the chance to experience a number of festive events. The Saint Lucia Summer Festival is a series of festivals beginning in May and wrapping up in October. Experience music at the Jazz festival or the Roots & Soul festival, or visit in the middle of July for St. Lucia Carnival, with its calypso tents and colorful parade. The Food & Rum Festival in August offers food demonstrations paired with rum and wine tastings along with music and other arts performances.
Visit in October through February to experience whale-watching by boat. Boat-tour guests are often treated to sightings of bottlenose and spinner dolphins along the way.