Best Time of Year to Visit Mexico
By Jodi "Jato" Thornton

; Updated June 08, 2017
Mañana in Mexico: When to head south of the border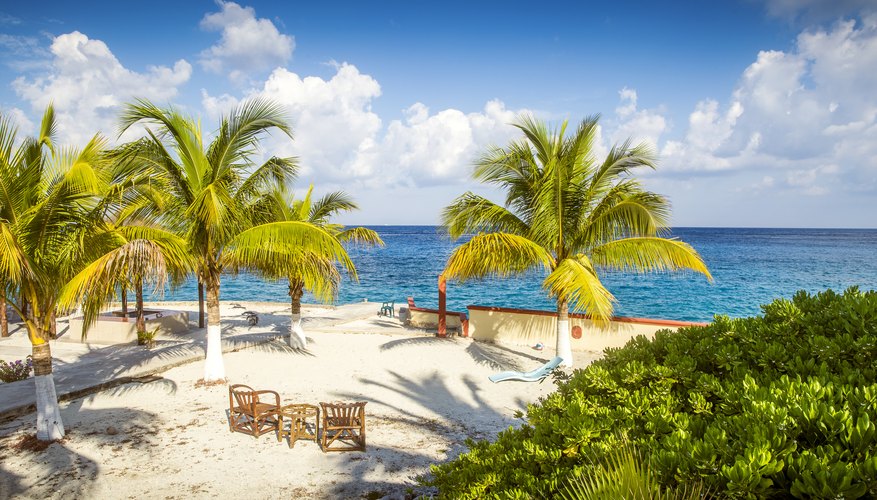 With topography that ranges from beaches along the Caribbean sea to snowcapped mountain peaks nearly 18,500 feet high, any time of year is right for visiting some part of Mexico. Climates vary widely throughout the country, so here's what you need to know before making your reservation.
Tourist season in Mexico
Want to trade your snow shovel for warm sand between your toes? Join more than 2.4 million people who visit the country in December. High season in Mexico peaks from December 20 through New Year's Day, so there might not be much beach blanket real estate to call your own. The season ends the day after Easter when hotel rates are often discounted by as much as 50 percent until December rolls around.
Swimming in the rain
If you don't mind a warm, humid climate, consider going to Mexico during the rainy off-season that runs from mid-May through October. Late afternoon storms roll in regularly during summer months, cooling off the hot daytime temperatures. Hurricane season sometimes affects the Yucatan Peninsula destinations such as Cancun and Riviera Maya as well as Mexico's Pacific Coast. While cyclonic activity is a possibility anytime between May and November, tropical storms tend to peak around the third week in September. Trip insurance is a good idea when traveling in the area during hurricane season, especially during the months of August to October when weather is most likely to impact your visit.
Dry season isn't always dry
Although Mexico's dry season generally runs from mid-October to April, Norte season interjects itself into the picture from late November through mid-January. The phenomenon stems from the jet stream pushing southward, bringing windy conditions and rain to the northern areas of Mexico. These northern regions see a second, rainier season from July through October as tropical storms from the Gulf of Mexico bring moisture.
Sierra Madre high
Temps in the higher elevations of the Sierra Madre and other mountain regions of Mexico can vary by 20 degrees F. Although Mexico City has a subtropical climate, nights in January sometimes dip into the low 40s. May brings the hottest weather to the highlands with 80 degrees F in Mexico City by early May, but low humidity below 5 percent keeps the weather comfortable during this season.
Getting around Mexico
Mexico is easy to get around whether you drive your own vehicle, rent one or decide to depend on other forms of transportation.
Driving: You can drive in Mexico with a valid driver's license from your home country. You'll need a few other things, including the car's registration, your passport or birth certificate, a car rental contract if leasing, a tourist card and a major credit card in your name. You'll also need Mexican car insurance, which might be available through your current provider. Your insurance can be declared null and void if you're under the influence of drugs or alcohol at the time of an incident, so don't get behind the wheel after a margarita or two. Car rental charges can be pricey, and gas averages 73 cents higher than in the U.S.

Subways: Mexico City, Monterrey and Guadalajara have subway systems. Avoid Mexico City's subway during rush hours – it's the third busiest in the world.
Other Public Transit: Buses, minibuses and vans provide inexpensive alternatives for getting around town and traveling to nearby villages. For a real adventure, take a ride in a camioneta or a camione. Rub elbows with the locals in the back of a truck while enjoying discounted fares.

Train: Take the country's only passenger train from Chihuahua to Los Mochis near the Sea of Cortez through the famous Copper Canyon. Known as El Chepe, the train navigates rugged mountain canyons and scenic farmlands. Only one train runs daily in each direction, taking 15 hours to complete a one-way journey. Plan your vacation to disembark at scenic destinations along the way, including

Creel,

Cuauhtémoc and Divisadero. * Bike: Mexico city has free bike rentals and maintains several bike-only routes in the city. The cities of Guadalajara and Puebla also have extensive bike cultures.