Best Time to Visit Tulum
By Nathalie Alonso

; Updated June 08, 2017
When to make time for Tulum and its mighty Mayan fortress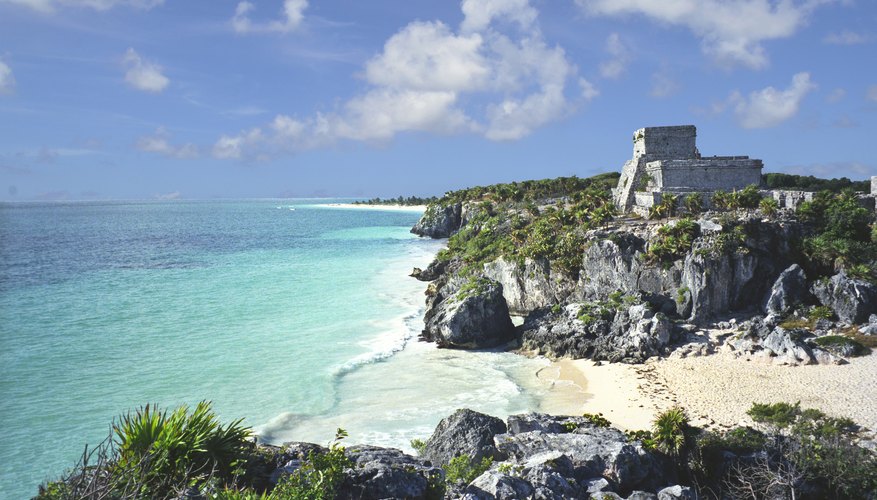 With a stunning beach, Mayan ruins and the natural splendor of the Sian Ka'an Biosphere Reserve a stone's throw away, Tulum is a more secluded, less developed alternative to Cancun on Mexico's Riviera Maya. Blessed with pleasant weather much of the year, Tulum welcomes the most visitors between late fall and early spring. However, there are many benefits to planning your trip during the region's shoulder months, including cheaper rates and smaller crowds. Read on to learn more about the best time to visit this beach paradise.
High season in Tulum
The Riviera Maya, which encompasses the northern stretch of Caribbean coast along Mexico's Yucatan Peninsula, including Tulum, sees the bulk of its visitors from November to April. With temperatures hovering around 80 degrees F, it's easy to see why this is a popular time of year. Aim for the earlier high-season months when planning a trip to Tulum, because it gets particularly crowded January through March. Tulum's temperatures are at their lowest in January, with an average high of 75 degrees F.
Good weather, good prices
The shoulder months of May, July and August are some of the best times of the year to explore Tulum if saving a few dollars and having more space for your beach towel are deal breakers. Local hotel rates and airfare to the Riviera Maya tend to be lowest during these less-crowded months. Additionally, although the weather is good, Tulum is hottest during July and August when the average high is 82 degrees F.
Staying out of the storm
The Riviera Maya experiences its worst – meaning rainiest – weather during the months of June, September and October, which make up the low season. The latter two months also represent peak hurricane season in the Atlantic Ocean and the Gulf of Mexico. However, even when there are no storms brewing at sea, rain is common and mosquitoes are out in full force. Another downside to visiting during the low season is that many restaurants, shops and hotels along the Riviera Maya close for several weeks in September and October.
It's the most expensive time of the year
While the idea of celebrating Christmas in Tulum surrounded by palm trees might seem like an appealing break with tradition, it's hardly an economical alternative. Accommodation rates in Tulum skyrocket the week of Christmas, and many hotels require a reservation of at least five nights.